[This report uses the word "proselytising", and therefore a clarifying note: the Baha'is, as a matter of course, share the teachings of the Baha'i Faith with everyone without prejudice. Nevertheless, proselytising is strictly prohibited. Bahai's consider this prohibition a distinguishing character of the Baha'i Faith and its methods. In Baha'u'lah's own word:  "Consort with all men, O people of Baha, in a spirit of friendliness and fellowship. If ye be aware of a certain truth, if ye possess a jewel, of which others are deprived, share it with them in a language of utmost kindliness and goodwill. If it be accepted, if it fulfill its purpose, your object is attained. If anyone should refuse it, leave him unto himself, and beseech God to guide him. Beware lest ye deal unkindly with him."
The Editor,]

Sat Mar 12, 2011 2:00pm GMT TEHRAN (Reuters) – Iran's Intelligence Ministry has arrested a number of adherents of the Bahai religious minority for proselytising their faith in schools, student news agency ISNA reported on Saturday quoting a court official.
The arrests were the outcome of nine months of undercover investigation in the capital Tehran and the city of Bam, in south-eastern Iran, said Mohammad Reza Sanjari, the prosecutor-general of the revolutionary court in Bam.
He did not indicate how many and when the arrests were made.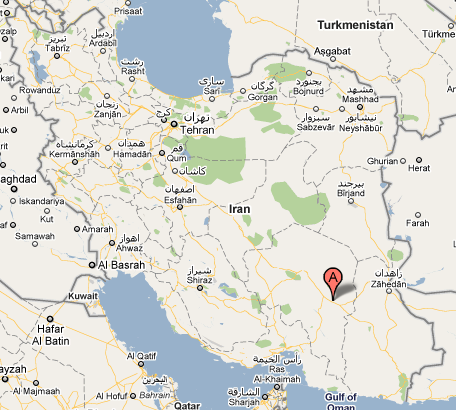 "The investigation indicated the existence of a wide and intricate network, members of which undertook measures at the order of a central organisation," he said.
Sanjari said the adherents of Bahai, which Shi'ites consider a heretical offshoot of Islam, took advantage of a powerful earthquake that rocked Bam in 2003 killing thousands and destroying 70 to 90 percent of homes and schools. Bam is 610 miles southeast of Tehran.
"The abuse by the Bahai organisation of the 2003 post-earthquake in the city of Bam, which was in need of cultural, social and educational measures is very obvious," he said.
The Bahai faith was founded in Iran in the 19th century and more than 300,000 adherents are thought to live in Iran.
Exiled Bahai leaders say hundreds of followers have been jailed and executed since the 1979 Islamic Shi'ite revolution. The Iranian government denies it has detained or executed people for their religious beliefs.
(Editing by Matthew Jones)
—
Source: http://af.reuters.com/article/worldNews/idAFTRE72B1WK20110312