March 15, 2011 issue of the Wall Street Journal, By ROXANA SABERI (also see BBC Profile here)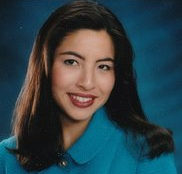 March 5 marked the third anniversary of the arrest of Mahvash Sabet, one of my former cellmates in Iran's Evin Prison. In 2008, Iranian authorities detained Mahvash and six fellow Iranian leaders of the Bahai faith, the country's largest non-Muslim religious minority. The seven men and women were accused of crimes such as insulting religious sanctities and spying for Israel—charges they denied and that have never been proven.
I was released 100 days after being arrested while writing a book and working as a journalist in Iran, but the Bahai leaders remain behind bars. After a trial riddled with irregularities, they were told they received 20-year sentences, reduced to 10 years, although they have not been notified of these rulings in writing. The Bahais are now held in Rajai Shahr Prison outside Tehran, a complex notorious for overcrowding, unsanitary conditions and violence among prisoners who include drug addicts, thieves and murderers.
Iran's regime denies that it discriminates against citizens based upon their religious beliefs, but the United Nations and human rights groups have often criticized Tehran's mistreatment of minorities, including members of minority faiths.
The persecution of Bahais has been particularly pronounced. After Iran's 1979 Islamic Revolution, many Bahais were executed and several disappeared. Some have seen their cemeteries desecrated or had their homes burned to the ground.
It is not only Bahais who experience repression in Iran. So have members of other religious minority groups as well as Muslims who express views that Iran's regime considers threatening. According to the U.S. Commission on International Religious Freedom, more than a dozen Iranians have been sentenced to death for "waging war against God." Muslims who convert to another religion, such as Christian pastor Youcef Nadarkhani, who is now in prison, can also face the death penalty.
Iran's constitution officially recognizes three minority religions: Christianity, Judaism and the ancient Persian religion of Zoroastrianism, whose adherents are allotted seats in parliament and enjoy certain freedoms. But even some of them have complained of increasing discrimination and repression.
The treatment of Iran's Bahais has worsened since Mahmoud Ahmadinejad became president in 2005. At least under the previous, reformist administration, Iran's Bahais were able to set up ad hoc councils to tend to the needs of their community at the local and national levels. But under Ahmadinejad, these councils have been dissolved.
I have heard that Rajai Shahr Prison, where Mahvash Sabet sits today, is even worse than Evin Prison. But knowing her and her fellow Bahai leader Fariba Kamalabadi, another of my former cellmates, I imagine the two women are trying to make the most of a difficult situation.
It has been reported that over time, the women earned the respect and friendship of even the most hardened inmates on their floor. I am not surprised to hear this, remembering the generosity and compassion that Mahvash and Fariba showed their cellmates at Evin Prison. They lifted our spirits, gave us hope, and took care of me when I was on a hunger strike.
Last month, when authorities at Rajai Shahr Prison announced that inmates should cut off their contact with Mahvash and Fariba, fellow prisoners refused and continued to seek them out. It was perhaps because of this that the two Bahai women were then transferred to a more brutal section of the prison complex.
Iran's religious repression is just one of many black marks on the regime's human rights record, which is under discussion by the U.N. Human Rights Council this month in Geneva. Next week the council is expected to vote on a mechanism that would set up a U.N. special rapporteur on the human rights situation in Iran. This is just one necessary step toward bringing overdue international attention to Iran's violations of human rights.
Ms. Saberi is an Iranian-American journalist who was detained in Iran's Evin Prison in 2009. She is the author of "Between Two Worlds: My Life and Captivity in Iran" (HarperCollins, 2010).
—
Source: http://topurl.in/Saberi_Free_Bahai_Seven