(RAHANA 16 March 2011) Zhinous Nourani, a Baha'i resident of Semnan, was arrested by the security forces yesterday. According to the Human Rights House of Iran, there has been no report as to her whereabouts.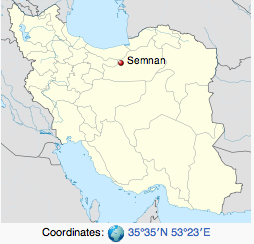 On February 20th, 4 Baha'i citizens by the names of Zohreh Nikayeen, Elham Roozbehi, TAraneh Torabi and Pouya Tabayanian were arrested after searching their houses and confiscating their books, CDs, documents and computers.
Siamak Ighani is also serving his 3 year prison sentence since a few months ago.
—
Source: http://www.rahana.org/en/?p=10514