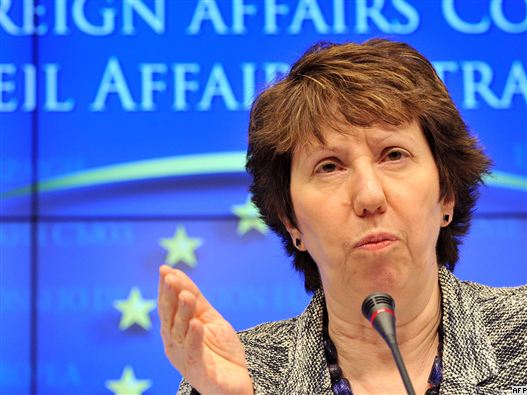 (EUbusiness, 02 April 2011, 00:11 CET) – (BRUSSELS) – The European Union's top diplomat Catherine Ashton said Friday she was "disturbed" by Iran's reported doubling of a jail term for seven leaders of a religious minority, and demanded their freedom.
"I am disturbed by recent information that the original 20-year prison sentences against seven former Bahai leaders may have been reinstated," the bloc's foreign policy chief said in a statement.
"I therefore call on the Iranian authorities to immediately release the seven Bahai leaders, whose sentencing appears to be motivated by their belonging to a minority faith, and to put an end to the persecution of religious minorities in Iran."
The seven, sentenced last August to 20 years in jail, had their penalty halved by appeals judges in September.
"I call on the Iranian authorities to clarify the legal situation of the seven individuals concerned," Ashton said. "They and their lawyers should be given the requisite access to all relevant documentation regarding their cases."
The Bahai, barred from higher education and government posts in staunchly Shiite Muslim Iran, are regarded as infidels and have been persecuted both before and after the country's 1979 Islamic revolution.
The Bahais consider Bahaullah, born in 1817, to be the latest prophet sent by God and believe in the spiritual unity of all religions and all mankind.
Bahai leaders believe a total of 47 members of their religion are imprisoned in Iran simply for their beliefs.
—

Source: http://www.eubusiness.com/news-eu/iran-religion-bahai.9do , Persian: http://www.iranpresswatch.org/fa/post/2680