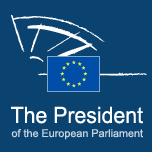 (Strasbourg – Monday, April 4, 2011) The President of the European Parliament, Jerzy Buzek, made the following statement on the excessive and unjustified detention of Baha'i religious leaders by Iranian authorities:
"I would like to express grave concern regarding the seven imprisoned Baha'i leaders in Iran. According to recent news their original 20-year prison sentence has been reinstated despite an earlier review that reduced the original verdict to 10 years.
I appeal to the Iranian authorities to stop the unjustified detention of these religious leaders and provide more clarity and legal explanations in a transparent manner regarding their case. The freedom of religion or belief is one of the most fundamental human rights.
The European Parliament has condemned the repeated and worsening violations of human rights through the Iranian regime at several occasions. I already addressed the questionable Iranian verdict on the Baha'i leaders in August 2010."
—
Source: http://www.europarl.europa.eu/president/view/en/press/press_release/2011/2011-April/press_release-2011-April-3.html;jsessionid=F554B4D84C1A60E270D69852952A2997