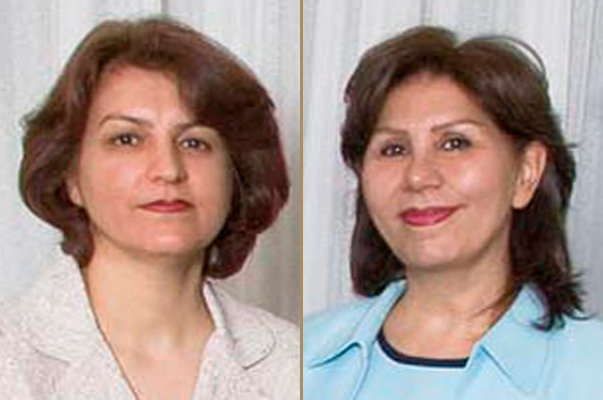 [BWNS 25 May 2011] GENEVA — The two women amongst Iran's seven imprisoned Baha'i leaders have been returned to Tehran's notorious Evin prison.
The Baha'i International Community has confirmed that Fariba Kamalabadi and Mahvash Sabet are now back behind bars in the jail where their incarceration began three years ago.
The transfer of the two women to Evin followed a brief spell held in reportedly appalling conditions at Qarchak prison, some 45 kilometers from Tehran.
It is understood that family members of the two prisoners have now been able to visit them at Evin.
Mrs. Sabet and Mrs. Kamalabadi – along with five male colleagues – were members of a national-level ad hoc group that helped attend to the needs of Iran's 300,000-strong Baha'i community. After an illegal 30 month detention in Evin, they were tried on trumped-up charges and each sentenced in August 2010 to 20 years in jail.
Following the trial, the seven were sent to Gohardasht prison, where the five men are still being held under close scrutiny in a wing reserved for political prisoners.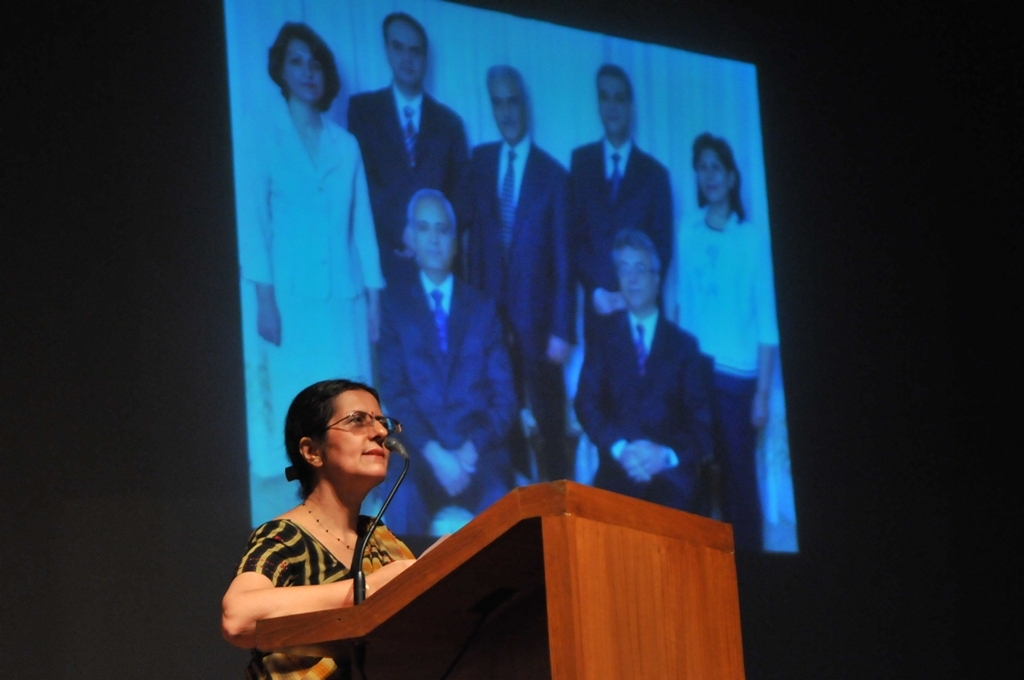 Global support
An ongoing series of events is marking the third anniversary of the detention of the seven Baha'i leaders. Seehttp://news.bahai.org/story/823.
In India, more than 250 supporters gathered for a Solidarity Concert, held at the Baha'i House of Worship in New Delhi.
Emmy award-winning journalist Rohit Gandhi informed the audience of a campaign in which more than 100 prominent Indians have petitioned the Iranian authorities to release the seven, as well as others in Iran who have been unjustly imprisoned.
"Today this is the support of those representing the members of parliament, judiciary, members of legislative assemblies, religious leadership, academics, artists, human rights organizations, media and other civil society agencies," said Mr. Gandhi, calling upon India and the world community to impress upon Iran to treat all its citizens with justice.
The Baha'is in Iran are truly reflecting the face of the Iranian public, he said.
Also present at the concert, held on 18 May, was Farah Motallebi from Orissa – a niece of Fariba Kamalabadi – who spoke of the 7,734 days spent in jail by the seven, under harsh physical and psychological conditions.
"They were imprisoned only because they were Baha'is," said Mrs. Motallebi.
Special Report – "The Trial of the Seven Baha'i Leaders"
The Baha'i World News Service has published a Special Report which includes articles and background information about the seven Iranian Baha'i leaders – their lives, their imprisonment, trial and sentencing – and the allegations made against them. It also offers further resources about the persecution of Iran's Baha'i community.
The International Reaction page of the Baha'i World News service is regularly updated with responses from governments, nongovernmental organizations, and prominent individuals. TheMedia Reports page presents a digest of media coverage from around the world.
—
Source: http://news.bahai.org/story/826