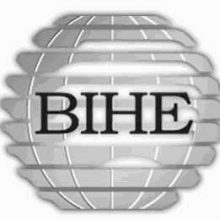 CHICO, Calif., July 11, 2011 /PRNewswire-USNewswire/ — The following was written by Scholars for Peace in the Middle EastBoard of Directors:
The undersigned members of the Board of Directors of Scholars for Peace in the Middle East (SPME), a worldwide organization of academics, denounce the recent raids on homes and the imprisonment of faculty and administrators of the Baha'i Institute of Higher Education (BIHE) and demand the immediate release of the 12 faculty and staff members still imprisoned.
BIHE was founded in 1987 in response to the Iranian government's policy of requiring universities to expel or deny admission to Baha'is. On May 21, 2011, the government of Iran raided and searched the homes of 30 individuals associated with BIHE, arresting 14 individuals in Tehran, Karaj, Isfahan, and Shiraz. Over the next several days, the number of homes raided reached 40 and the number of arrests reached 17. Although some of those arrested were subsequently released, 12 BIHE faculty and staff remain in prison. On May 23, 2011, Agence France Press quoted a government-run Iranian newspaper announcing the raids and arrests. That was not the first such incident. Raids conducted in 1998, 2001, and 2002 also resulted in arrests of BIHE faculty and staff and the confiscation of BIHE equipment and records. These acts are part of the Iranian government's explicit and well documented campaign to "block the progress and development" of the Iranian Baha'i community.
Iran's actions with regard to Baha'i students and the faculty and staff of BIHE violate the International Covenant on Economic, Social and Cultural Rights, which recognizes "the right of everyone to education," and access to higher education. Iran is a signatory of this Covenant and should be held responsible for the ongoing unlawful persecution of the Baha'i community.
We encourage faculty from around the world to endorse our demand for the immediate release of the imprisoned BIHE faculty and staff.
A petition will soon be released for signing, but SPME is requesting that faculty members from around the world and others who support this statement and initiative to write personal letters to the Iranian Permanent Representative to the United Nations, protesting the violations of human rights of the BIHE Faculty and Staff.
The contact information is:
Ambassador Mohammad Khazaee
Permanent Mission of the Islamic Republic of Iran in the United Nations
622 Third Ave. New York, NY 10017
Tel: (212) 687-2020 / Fax: (212) 867-7086
Approved by the SPME Board of Directors July 8, 2011
Peter J. Haas, President, SPME; Case Western Reserve University
Stanley Dubinsky, Vice President External Relations, SPME; University of South Carolina
Judith Jacobson, Vice President Internal Relations, SPME; Columbia University
Ruth Contreras, Secretary SPME; University of Vienna and Vienna Natural History (ret.)
Shlomo Dubnov, Treasurer; University of California – San Diego
Edward S. Beck President Emeritus, SPME; Walden University
Leila Beckwith, UCLA
Richard Cravatts, Simmons College
Steven Albert, University of Pittsburgh
John Cohn, Thomas Jefferson University
India Garnett, United Church of Christ, Central PA Synod
Kenneth Marcus, Institute for Jewish and Community Research
G.S. Don Morris, California Poly Tech Institute and Wingate Institute, IL
Donna Robinson-Divine, Smith College
Tammi Rossman-Benjamin, University of California-Santa Cruz
Philip Carl Salzman, McGill University
Ralf Schumann, Charite Berlin
Ernest Sternberg, University of Buffalo
Available Topic Expert(s): For information on the listed expert(s), click appropriate link.
Sam Edelman
https://profnet.prnewswire.com/Subscriber/ExpertProfile.aspx?ei=94792
SOURCE Scholars for Peace in the Middle East
—
Source: http://www.prnewswire.com/news-releases/scholars-for-peace-in-the-middle-east-board-demands-immediate-release-of-faculty-and-staff-of-the-bahai-institute-of-higher-education-in-iran-125348918.html