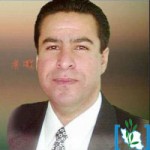 [RAHANA 19 Aug. 2011] Seven Baha'i citizens who were arrested in connection to the Baha'i distant education university have been held in prison limbo for 3 months.
Three months has passed since the arrest of Baha'i citizens in connection to the distant education university and they are still held in prison limbo.
According to the Human Rights House of Iran, the security forces raided the residence of many Baha'i citizens systematically and detained them after searching their houses and confiscating some of their belongings. Several of the detainees have been released on bail but 7 are still in incarcerated.
Amin Zibaei, Vahid Mahmoudi, Farhad Sedghi, Mahmoud Badavam, Kamran Mortezaei, Riaz Sobhani and Noushin Khadem have been in prison limbo for 3 months.
They have been charged with acting against national security and are held in Evin Prison.
—
Source: http://www.rahana.org/en/?p=11733
Persian Article: http://www.rahana.org/archives/43483