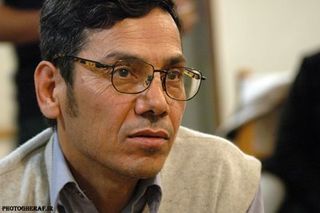 [bahai.us, 16, Sep 2011] The lawyer preparing to defend Baha'is facing trial in Iran's Revolutionary Court has been detained again.
Mr. Abdolfattah Soltani was a senior member of the legal team representing the prisoners who face vague charges of threatening national security for teaching biology, engineering, architecture and other academic disciplines to young Baha'is denied university education because of their religion.
Soltani is a co-founder of the Defenders of Human Rights Center, along with Nobel Peace Prize Laureate Shirin Ebadi and others. The Tehran-based Center was shut down in a police raid in December 2008.
Mr. Soltani was also imprisoned for two months in 2009 during the time he represented Iran's seven Baha'i leaders who are currently serving harsh 20-year sentences for tending to the basic needs of the community, such as births, marriages and burials. Read more.
Amnesty International called on Iran to release Mr. Soltani immediately and commended the courageous lawyer for "refusing to bow to pressure from the Iranian authorities," adding that, "Now he is again paying the price for that commitment." Read full statement.
"We are deeply concerned at the detention of Mr. Soltani," said Diane Ala'i, theBaha'i International Community's representative to the United Nations in Geneva. "What precisely are the motives of the Iranian authorities for this arrest, just before his clients are expected to face trial?" Read more.
In 2009, Mr. Soltani was interviewed by the Committee of Human Rights Reporters on the trial of the seven Baha'i leaders in Iran. Read the translation.
—
Source: http://iran.bahai.us/2011/09/16/iranian-attorney-abdolfattah-soltani-arrested-ahead-of-trial-of-bahai-educators/