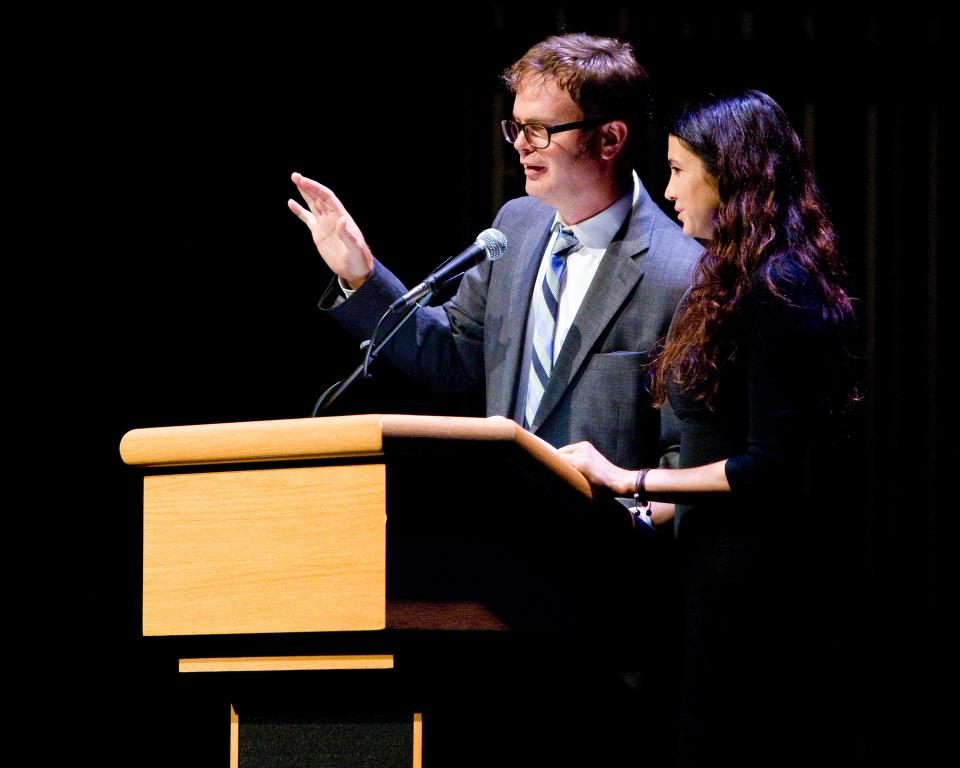 [bahai.us 29 Sep 2011] Hollywood star Rainn Wilson and actress/activist Shiva Rose hosted an audience of 1,300 at the Kavli Theatre in Thousand Oaks, CA, in mid-September for an evening dedicated to human rights in Iran.
The program combined arts, panel discussions and a keynote address by Iranian-born journalist and film-maker Maziar Bahari who recently published a book about his incarceration in Iran in 2009.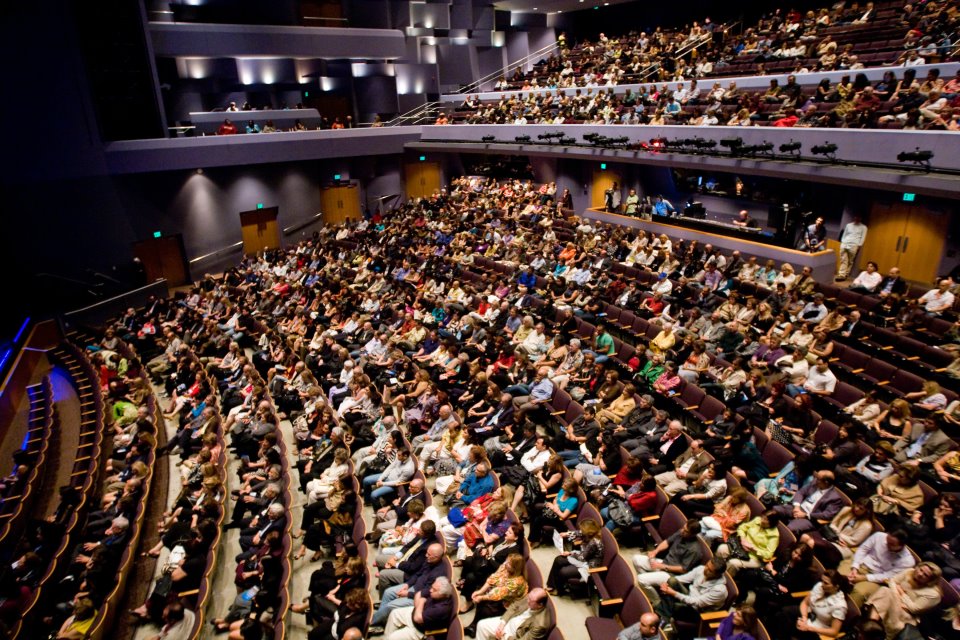 It was also an opportunity to reflect on the freedoms Americans are privileged to have.
"In Iran, you couldn't have an event like this for talking about human rights in such a large gathering," Wilson told the audience. "We take so much for granted in the United States."
—
Source: http://iran.bahai.us/2011/09/28/electric-program-on-irans-struggle-for-human-rights-sponsored-by-bahais-in-southern-california/