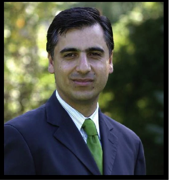 Speaker: Dr Payam Akhavan,
Time: 7:30pm, December 7th, 2011, Room 1900 @ Harbour Centre,
Simon Fraser University, 555 West Hastings Street,
Vancouver, BC, Canada
In 2009, the Middle-East witnessed its first social media revolution in Iran, followed by the Arab Spring in 2011. This youthful populist movement is inspired by justice and human rights. Building this new society is along and complex struggle. A central requirement of transforming an identity based on tyranny and hatred into a culture of equality and tolerance is putting an end to religious persecution against minorities such as the Baha'is of Iran.
Payam Akhavan PhD (Harvard) is Professor of International Law at McGill University. Among his many publictions, "Beyond Impunity" has been selected as one of "the most significant published journal essays in contemporary legal studies" and his book "Reducing Genocide to Law" acclaimed as "a profound re-thinking of efforts to transform global aspirations into reality."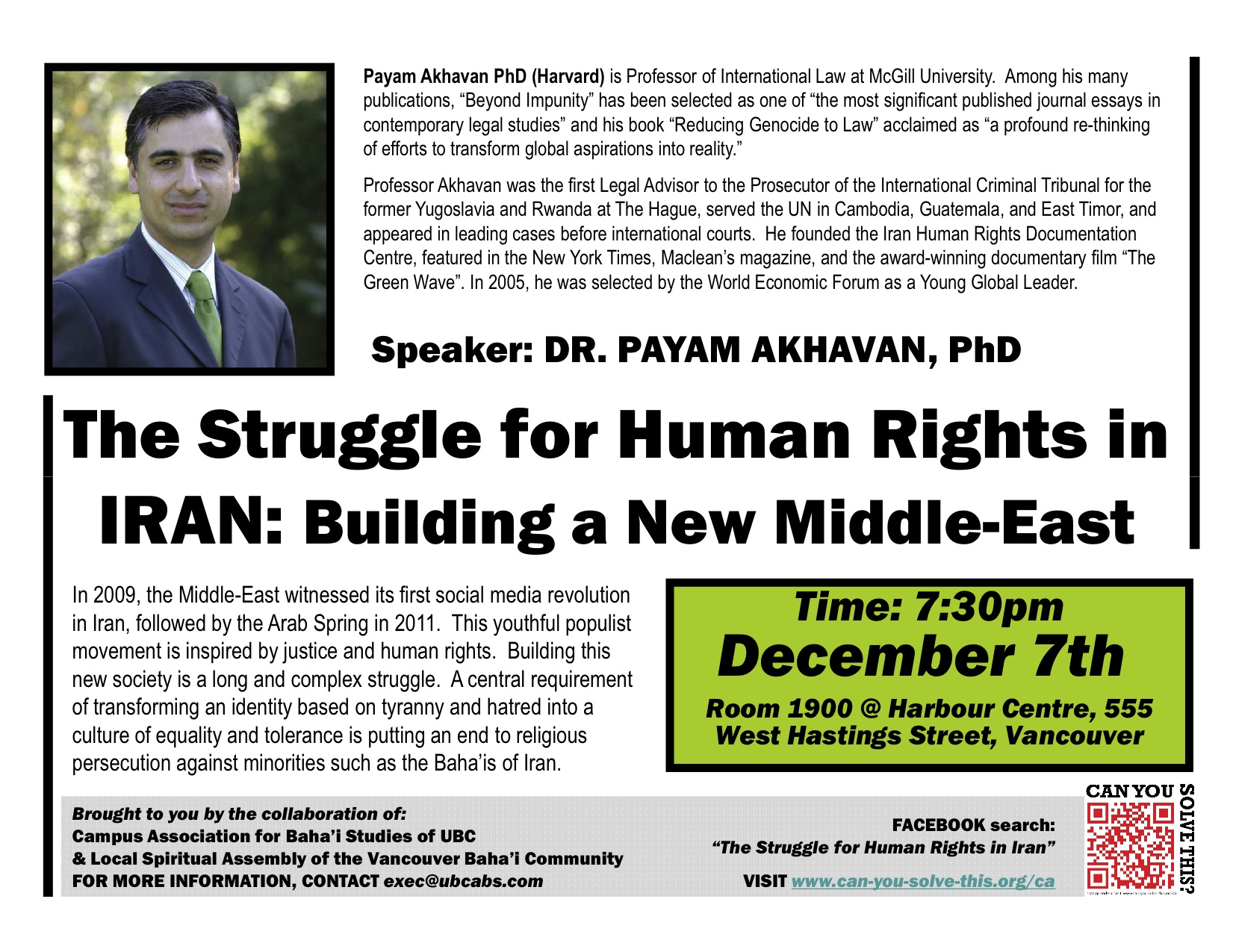 Professor Akhavan was the first Legal Advisor to the Prosecutor of the International Criminial Tribunal for the former Yugoslavia and Rwanda at The Hague, served the UN in Cambodia, Guatemala and East Timor, and appeared in leading cases before international courts. He founded the Iran Human Rights Documentation Centre, featured in the New York Times, Maclean's magazine, and the award-winning documentary film "The Green Wave." In 2005, he was selected by the World Economic Forum as a Young Global Leader.
This talk is brought to you by the collaborations of:
Campus Association for Baha'i Studies of UBC
& Local Spiritual Assembly of the Vancouver Baha'i Community.
For more information contact [email protected].
Facebook search: The Struggle for Human Rights in Iran

Visit: www.can-you-solve-this.org/ca