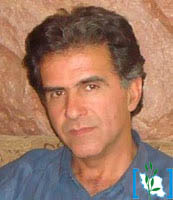 [RAHANA 16 Dec. 2011] Even though prison officials at Pirbenoy prison in the city of Shiraz assured the prisoners, Vehdat Dana, Afshin Ehsenian, Farham Masoumi, and Keyvan Karmi, that the conditions would become better, they have gotten much worse.
Human Rights House of Iran reports that in the past days, Vehdat Dana, Afshin Ehsanian, Farham Masoumi and Keyvan Karmi were transferred to Ward 1 of Shiraz Pirbenoy prison where they are being kept in a very cold cell with 30 other prisoners.
These 4 Baha'i prisoners are prohibited from exiting the cell, depriving them of any movement in the ward. They are banned from visitations and are not allowed to contact their families. Even though their families delivered their medications, the prisoners did not receive them due to the prison infirmary being closed. These conditions are especially dangerous for Vehdat Dana who is suffering from heart disease.
Branch 1 of the Shiraz Revolutionary Court handed down a 10-month prison sentence to these 4 Baha'i citizens on March 1, 2010 on the charge of "propaganda against the regime." The sentencing was upheld at the Shiraz appellate court in August 2011. They were arrested in early December 2011 and transferred to Pirbenoy prison in Shiraz to serve their sentences behind bars.
—
Source: http://www.rahana.org/en/?p=12273
Article in Persian: http://www.rahana.org/archives/46566