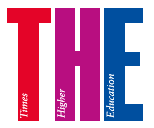 [The Times Higher Education, 22 December 2011, By Matthew Reisz] Baha'is denied access to state universities face a new threat to their institute. Matthew Reisz reports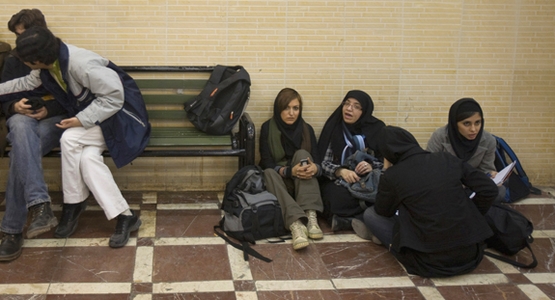 Once, during Ramadan in the mid-1990s, Erfan Sabeti was on his way to an all-day genetics class at the Baha'i Institute for Higher Education in Tehran.
He had taken to wearing a tie to show he was not a hard-liner, though the Ayatollah Khomeini had just issued a fatwa saying that ties were a symbol of westernisation. As he was about to get into a taxi, he was stopped by revolutionary guards.
Young and fearless at the time, Sabeti immediately told them he was a Baha'i going to a meeting, where the accepted costume was suit and tie. So they took him to their headquarters and one of them said: "You Baha'is are very cheeky, because we've got you 'on our tongue'. We could swallow you up whenever we wanted, if it wasn't for pressure from the international community."
"They interrogated me for three or four hours," Sabeti recalls now, "cut my tie and fined me about £5. By lunchtime they let me go. My professor was very worried and almost fainted when I told the story, because of the risk that I'd been followed."
"Mona" (not her real name) also remembers that she and fellow students of the BIHE had to keep the location of classes and labs secret in order to avoid raids by the government.
"We were particularly cautious about the labs, because we didn't want our textbooks, equipment, photocopiers, computers and teaching materials to be confiscated."
So what exactly is the BIHE? Why has it long been a target of official hostility in Iran, subject to a notable crackdown in 1998 and now under even more severe threat?
Though Baha'is tend to be well-educated and are the largest religious minority in Iran, where the faith was founded in the 19th century, it became obvious soon after the revolution of 1979 that they would not be able to study at universities.
This de facto ban was achieved in a variety of ways, though generally by requiring entrants to fill in an application form asking for their religious identity, and then excluding everybody who wrote down anything other than Muslim, Christian, Zoroastrian or Jew.
The BIHE was set up with charitable donations in 1987 as an informal and essentially volunteer home-schooling initiative to provide the kind of higher education that Iran's Baha'is were being systematically denied in state universities.
"Tahirih", who also asked to remain anonymous, explains what this meant: "My Baha'i friends and I knew that there was every likelihood that we couldn't go to university. It was never easy, especially in the final years of secondary school, when all your classmates were getting ready for the university entrance exam. And finally the time came when we were rejected. There were only two options: leave the country to study, which was not at all easy, or enter the BIHE."
For the love of knowledge
During the period from 1994 to 2000, when Sabeti was taking degrees in pharmacology and Baha'i studies, most of the teaching was by distance learning, though classes were held in private houses.
"We had weekly face-to-face interactions," he notes, "not with lecturers but with a district representative we submitted assignments to and who passed on messages from the administration. Thirty or 40 of us met up on Thursdays for two or three hours to prepare assignments, to get timetables and marked papers back."
Although a range of disciplines was on offer, the qualifications were not recognised in Iran, where it was and still is virtually impossible for Baha'is to gain work in the public sector. In such circumstances, explains Sabeti, people studied at the BIHE either "from love of knowledge or as an act of resilience, showing the regime that we were not going to remain idle". There were around 900 students enrolled by the late 1990s.
"Everything was done to meet the need," says Tahirih. At the heart of the network were "the (volunteer) Baha'i lecturers who were fired from (public) universities after the revolution and started the BIHE in the first place".
Additional support came, where necessary, from "non-Baha'i lecturers who were paid to teach some of the courses", "a big group of Baha'i lecturers from outside Iran, who teach online" and, if no one else was available, recent graduates of the institute. There has been a notable shift to online provision over the years.
Equally important has been the gradually increasing number of foreign universities, now around 60 in all, willing to accept the BIHE qualifications of those wanting to continue their studies, often with a view to an eventual return to Iran, although sometimes as a way of making new lives elsewhere.
Sabeti, for example, is now completing a PhD at Lancaster University about the comparative effects of globalisation on Mormonism and the Baha'i faith. He originally came there for a year to do a master's in religion, culture and society, but was advised by the Baha'i community not to go back to Iran when Mahmoud Ahmadinejad became president in 2005.
A particularly ominous sign was that some of his friends had been imprisoned for several months and one of them was told by an interrogator that "Erfan is now drinking from the River Thames" (a stock phrase meaning spying for England).
"All Baha'i students are keen to go on to higher education," argues Mona, "since education is emphasised in Baha'i principles and was highly encouraged by [the founder] Baha'u'llah. But the BIHE was the only hope for me and other Baha'i students to build our future. It has helped me and many others to have a future different from what the Iranian government expected and planned for us."
Nobel laureates voice protest
Yet today a dark cloud hangs over the future of the institute. A number of people with links to it were arrested in May and put on trial in September, prompting Nobel peace laureates Desmond Tutu and Jose Ramos-Horta, president of East Timor, to write an open letter of protest under the title "Iran's war against knowledge", which called for their immediate release.
Yet on 20 October, explains Kishan Manocha, director of the Office of Public Affairs of the Baha'i Community of the UK, "it was reported that seven educators with the BIHE were sentenced to jail terms of four or five years apiece.
"The absurd charges levelled against them, including undermining national security, exemplify the government's long-standing and systematic campaign of religious persecution against the Baha'i community.
"Education", said Manocha, "is a fundamental human right, as essential as breathing, and to deny Iranian Baha'is the chance to study, so that they may serve their homeland, is unjust and a dereliction of duty by the authorities."
"Saba", another graduate of the institute who is now based in England but hopes to return to Iran, pays tribute to the "really good" education the BIHE was able to offer in very difficult circumstances. Yet she also looks forward to the day when it is no longer needed.
"There, everything was based on computers and online," she says, which led to a pretty lonely student experience.
"Now I sometimes go to the library of my [British] university when I don't have anything to do, and I just sit there and look at the campus, the students, the computers and books, and I feel so sorry for my friends back in Iran.
"That is one of the things we want from the Iranian government: let us enter the public universities. We need to be with others, to have a social life."
—
Source: http://www.timeshighereducation.co.uk/story.asp?sectioncode=26&storycode=418523&c=1