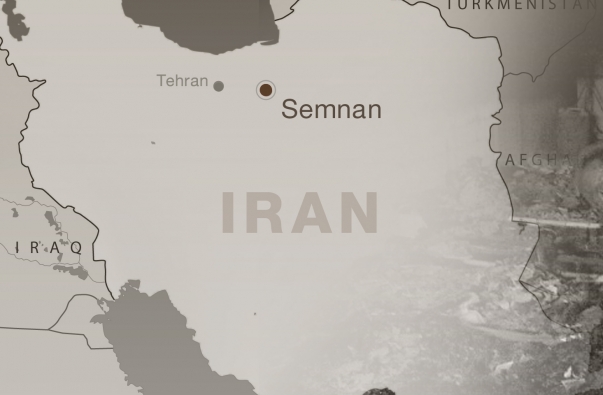 [BWNS, 14 June 2012] GENEVA — A recent intensification of attacks on Baha'i-owned businesses in Iran further demonstrates the Iranian authorities' determination to suffocate the economic prospects of the Baha'is of that country, solely on account of their religious beliefs.
The Baha'i International Community has learned that on 28 May, Intelligence Ministry agents raided and sealed two factories, with full or partial Baha'i ownership, in the central northern city of Semnan. One of the factories – which manufactured vertical blinds – employed 51 staff, 36 of whom were not Baha'is. The other, a lens grinding factory, had two Baha'i and six other employees.
"These factory closures not only illustrate the bitter animosity that the Iranian authorities hold towards Baha'is," said Diane Ala'i, representative of the Baha'i International Community to the United Nations in Geneva. "They also show that, in this ongoing effort to strangle the Baha'is economically, the authorities are perfectly happy to cause other workers – including Shia Muslims – to face economic hardship as well."
In late 2008, Semnan's Chamber of Commerce – along with 39 member trade unions – decided to stop issuing business licenses and managerial permits to Baha'is, and to cease renewing current licenses. Existing business licenses and permits for Baha'is were revoked and confiscated. Since that time, at least 15 Baha'i-owned shops and manufacturing businesses in the city have been sealed up depriving dozens of families of an income. Banks have refused to extend loans to Baha'is; Baha'i farmers have been harassed; and citizens have been urged not to patronize Baha'i-owned businesses.
The information has come to light as the annual conference of the International Labor Organization (ILO) concludes in Geneva. The ILO is the principal intergovernmental body promoting and protecting rights to employment and vocational education.
On several occasions in recent years, the ILO has called on the Iranian government to end its persecution of Baha'is. In 2010, for example, its Committee of Experts on the Application of Conventions and Recommendations strongly urged the Iranian government "to take decisive action to combat discrimination and stereotypical attitudes, through actively promoting respect and tolerance" for Baha'is and "to ensure that authorities and the public were informed that discrimination against religious minorities, in particular the Baha'i would not be tolerated."
"Regrettably the Iranian authorities show no signs of paying attention to such serious and urgent appeals from the ILO and other international organizations," said Ms. Ala'i.
The "Baha'i Question"
The recent attacks in Semnan are a graphic example of the implementation of various measures outlined in a 1991 Iranian government memorandum to deal with the so-called "Baha'i Question." The memorandum – approved by Iran's Supreme Leader Ayatollah Khamenei – called for the progress and development of Baha'is to be blocked.
Furthermore, the arbitrary arrest, interrogation and imprisonment of Baha'is has intensified in Semnan. Homes and properties – including the Baha'i cemetery – have been fire-bombed, vandalized and covered with hate graffiti. Similar attacks have occurred against Baha'is and their properties throughout Iran.
"The situation in this one city offers a case study of how authorities are seeking to suppress and block the development of Baha'is to the maximum degree possible," said Ms. Ala'i.
"Official and semi-official elements – including the police, the courts, local officials, and the clergy – are all being coordinated to starve out a peaceful minority community," she said.
—
source: http://news.bahai.org/story/916