Sources: nurizad.info
Translation by Iran Press Watch
It was last night that Dr. Maleki1 invited me to go to house of Taraneh Taefi, a 17 year old girl that our Islamic Government, using the excuse of "incomplete records" [on her university application], sent home from the doorstep of the University of Tehran. As soon as we sat down and drank tea, Dr. Maleki asked Taraneh: "Where is your mom?" Taraneh, who thought we probably already knew the story, hesitated at first but then quickly looked into Dr. Maleki's eyes and said: "She has been in prison for the past five and one half years. Because of what crime? The crime of teaching for the Baha'i Institute of Higher Education2.
What did she teach? Psychology. Has she been allowed to come home for a visit for the past five and half years? Never". Dr. Maleki took a deep breath and got up and asked Taraneh to go to him. He kissed her forehead and with tearful eyes told her, "My dear daughter, I apologize on behalf of all those ignorant people who due to their ignorance have oppressed all of you Baha'is. I used to think that your only problem was a cowardly and unjustified denial of access to education, but now I can see that you are also suffering from greater pain." He then continued, "When you go see your mother next time, tell her that the 81 year old Dr. Mohammad Maleki came to our house and humbly acknowledged our oppression, and that of our fellow Baha'is." Dr. Maleki said this and bowed to Taraneh; we wept together in silence for a long time.
Apology to a Mother:
After we left Taraneh Taefi's house we went to the home of Afagh, a heartbroken woman whose husband was executed by the government of the Islamic Republic of Iran for a made-up crime, and whose two sons, Keyvan and Kamran, and daughter in-law Faran are all currently in prison. The crime of all three is teaching for the [Baha'i Institute of Higher Education]. Dr. Maleki took Afagh's hands in his own and said: "Honorable madam, I am an educator. I am a Muslim. I am a Shi'ite. I swear to God that education and teaching is not a crime in the ideology of any religion, let alone Islam, a religion that teaches and encourages education from the cradle to the grave, and which in essence considers teaching to be a religious duty."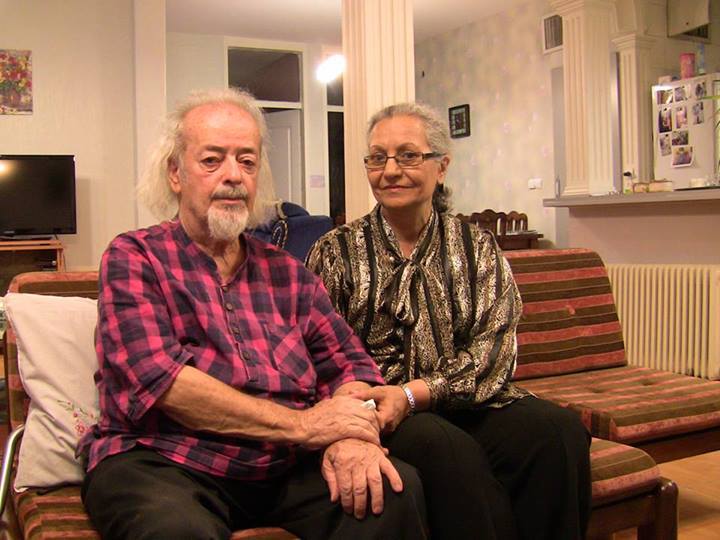 On our way back, Dr. Maleki turned to me and said: "Mr. Noorizad, have you called upon everyone? This has only been my response ˗ the response of an old man." It was late at night when I dropped off Dr. Maleki in front of his house. He went to his house and waited for me. When I got back in the car, he waved at me and then looked at the sky, as if he were looking at the stars who wanted their tears to be wiped away by his shaking fingers.
_____
Former President of the University of Tehran. http://en.wikipedia.org/wiki/Mohammad_Maleki
See http://bihe.org/.