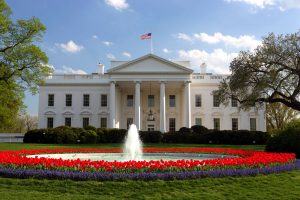 In an open letter sent to President Obama yesterday, members of Congress expressed grave concerns regarding the human rights and religious freedom situation in Iran and urged the President to ensure that human rights issues are a part of the United States' current engagement with Iran.
The bicameral, bipartisan letter, led by Senators Mark Kirk and Ron Wyden and Representatives Jan Schakowsky and Lynn Jenkins, was signed by 23 Senators and 15 Representatives. It emphasizes the deteriorating human rights situation in Iran since President Hassan Rouhani was inaugurated in 2013, as evidenced by the detention of journalists, the represssion of ethnic minorities, and the increase in the number of executions.
It highlights the particularly dire religious freedom situation in Iran, noting persecution against Christians, Sunni and Sufi Muslim, and Baha'is, and states that "[t]he Bahai community, Iran's largest non-Muslim religious minority, continues to face severe repression." It concludes by urging the President to make human rights a "consistent and vital element" of the U.S.' dialogue with Iran.
Link to the letter : http://publicaffairs.bahai.us/files/2014/05/Letter-Concerning-Human-Rights-in-Iran.pdf
—
Source: http://publicaffairs.bahai.us/