Source: www.fdd.org
Tzvi Kahn, Alireza Nader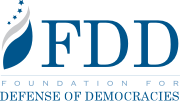 The Obama administration routinely argued that the 2015 nuclear deal with Iran could spur Tehran to moderate, thereby reducing its systematic human rights abuses. But this forecast has proven unfounded: The Islamic Republic's repression has only increased since 2015, demonstrating that one-sided nuclear concessions cannot produce reform in a regime defined by its radical Islamist ideology.
After reaching the agreement, formally known as the Joint Comprehensive Plan of Action (JCPOA), President Barack Obama heralded a new day in Iran's geopolitical standing. "[T]he truth of the matter is that Iran will be and should be a regional power," he said. This belief rested on the assumption that the JCPOA, as Deputy National Security Adviser Ben Rhodes put it, would produce "an evolution in Iranian behavior" in which Iran is "less dependent upon the types of [destabilizing] activities that they've been engaged in."
Obama's approach also stemmed from the premise that Iranian President Hassan Rouhani was a moderate whose 2013 election marked a sea-change in Iranian politics. Rhodes asserted that Rouhani was a "different type of candidate," elected by "an Iranian populace that clearly wants to move in a different direction." This view appeared to rely on Rouhani's reformist rhetoric, including his release of a Charter on Citizen's Rights, which would supposedly lead to the termination of Iran's human rights abuses.
Yet as the State Department has consistently documented in its annual human rights reports since 2015, the regime in Tehran regularly perpetrates arbitrary or unlawful killings and arrests; torture, forced confessions, and other cruel, inhuman, or degrading treatment or punishment; unfair trials with no semblance of due process; repression of civil liberties, including press freedom, internet freedom, academic freedom, and freedom of peaceful assembly; rampant corruption and lack of transparency in government; and discrimination against women, the LGBTI community, and ethnic minorities.
Similarly, the Islamic Republic's treatment of religious minorities, particularly the Bahai and Christians, has consistently been among the worst in the world, according to the U.S. Commission on International Religious Freedom. The regime represses religious minorities in order to create and sustain its own totalitarian vision of an ideal Islamist state. The ostensibly "Islamic" Republic does not even allow the building of Sunni mosques in Tehran.
As Asma Jahangir, the late UN special rapporteur for human rights in Iran, said in 2017, Rouhani did not "walk the talk." In fact, she said, Rouhani's moderate statements "render many of the reports that I continue to receive all the more painful, and the need for institutional reform all the more pressing." Successive reports by the current special rapporteur, Javaid Rehman, show no meaningful improvement in the clerical regime's conduct. The Charter on Citizen's Rights remains unimplemented.
Tehran's grim record accounts in part for the nationwide protests that have consumed Iran over the past two-and-a-half years and that have received a violent government response. Tehran killed about 1,500 demonstrators in November, according to Reuters. In particular, women's rights have assumed center stage as countless Iranian women publicly refuse to wear the mandatory hijab, or headscarf. The regime has arrested scores of them, along with thousands of other peaceful dissenters.
As the Trump administration continues its maximum pressure campaign against Iran for the purpose of securing a better deal, the White House should recognize that many oppressed Iranians look to the United States for inspiration and leadership. The administration should add a requirement to its list of 12 preconditions for any acceptable agreement that Iran halt its human rights abuses. Unless the regime puts an end to its grave human rights violations, there will be little hope of reaching an agreement under which the regime will fundamentally change its threats to others in the region and beyond.
Tzvi Kahn is a research fellow at the Foundation for Defense of Democracies (FDD), where Alireza Nader is a senior follow. They both contribute to FDD's Center on Economic and Financial Power (CEFP). For more analysis from Tzvi, Alireza, and CEFP, please subscribe HERE. Follow Tzvi and Alireza on Twitter @TzviKahn and @AlirezaNader. Follow FDD on Twitter @FDD and @FDD_CEFP. FDD is a Washington, DC-based, nonpartisan research institute focusing on national security and foreign policy.