Source: www.hra-news.org
Translation by Iran Press Watch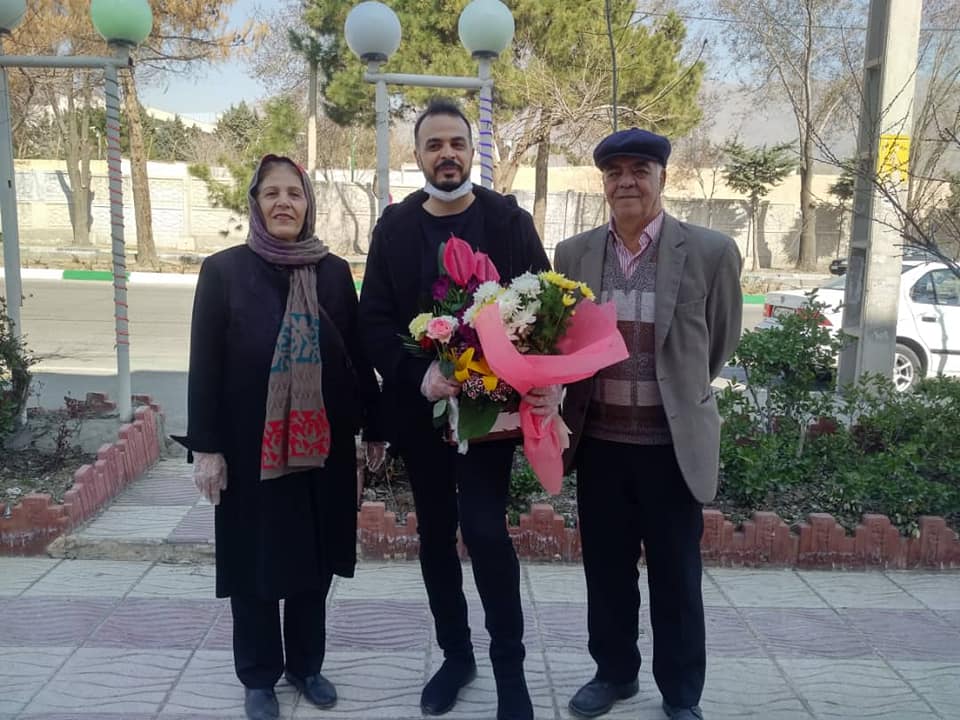 HRANA NEWS AGENCY – this morning, Tuesday, April 28, 2020, Vahed Kholousi Derakhshan, a human rights activist and a Baha'i citizen, was informed of his early release after contacting the Evin Prosecutor's Office.
According to the HRANA news agency, the news organ of the Iranian Association of Human Rights Activists, on March 13th, Vahed Kholousi Derakhshan was notified of his early release today after he contacted the Evin Prosecutor's Office. Mr. Kholousi was remanded in September 2015 to begin serving his five-year sentence and was transferred to Rajai Shahr Prison in Karaj.
On March 13, 2019, after serving about four and a half years of his sentence, Mr. Kholousi was released on a furlough from Rajai Shahr Prison in Karaj for the first time.
The early release of Mr. Kholousi from the remainder of his sentence was issued on the occasion of Nowruz and under the title of amnesty on the celebration of Nowruz (new Iranian year) and due to the Coronavirus pandemic in the country. Earlier, in a letter to Ayatollah Khamenei, the Supreme Leader of the Islamic Republic of Iran, the head of the judiciary, in addition to the occasion of Nowruz, referred to the crisis of the outbreak of the Coronavirus and asked for "amnesty" for some prisoners in the country. Mr. Khamenei granted consent. Political prisoners sentenced to more than five years are not included in the amnesty.
In June of 2011, Mr. Kholousi, a human rights activist and one of the Baha'is who had been deprived of pursuing higher education due to being Baha'i, was charged by Branch 28 of the Revolutionary Court of Tehran, presided over by Judge Mohammad Moghiseh, with "assembling and colluding against the security of the country," " active membership in the Baha'i community and spreading its teachings", and, " actively denouncing the regime by joining organizations of defenders of the right to education". Mr. Kholousi was later arrested on August 17, 2011 when answering a written summons asking him to report to Branch 3 of the Evin Prosecutor's Office. He was subsequently transferred to the IRGC's Intelligence Detention Center in Ward 2A of Evin Prison and was eventually sent to Rajai Shahr Prison in Karaj after about three weeks of interrogation. He was later released on bail pending trial. Mr. Kholousi was later convicted and sentenced to five years in prison based on Article 134 of the Islamic Penal Code. The verdict was later upheld by the Court of Appeals.
Mr. Kholousi was taken into custody September 13, 2015 to serve a five-year prison sentence and transferred to Rajai Shahr Prison in Karaj. He has served his sentence without leave since his arrest. His release came when only five months of his term was left.
Earlier in 2018, while serving his sentence in Rajai Shahr Prison in Karaj, Mr. Kholousi participated in the national entrance exam and faced a incomplete file" * message.
____
* A term widely used by authorities in Iran as an excuse to deny acceptance of Baha'i students to universities and colleges).