Source: http://goo.gl/2MKYZN
Translation by Iran Press Watch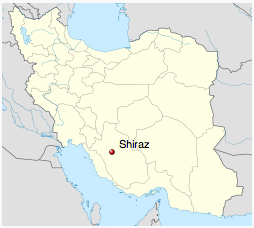 Friday, July 19, 2014
HRANA News Agency-
The Revolutionary Court of Shiraz has issued jail sentences of 18 months to 3 years for 15 followers of the Baha'i Faith in that province.
According to a report by the ILNA news agency, Guity Pour Fazel informed them of the conviction of her 15 Baha'i clients and stated that the presiding judge in these cases in the Revolutionary Court of Shiraz sentenced four women to one and half years in jail; however, he has also ruled on the option to extend the sentences to 5 years later. In addition, four of the remaining eleven accused were given a three and half year jail term for the alleged crime of "continuous activity against national security". The last seven are to serve twenty month terms each.
Referring to the fact that her colleague had seen the verdict on these cases, Guity Pour Fazel stated that she has decided to challenge these sentences in a court of appeals, and that she hopes that the judge handling the case would reconsider the initial rulings.