Source: www.rahesabz.net/story/90215/
Translation by Sen's daily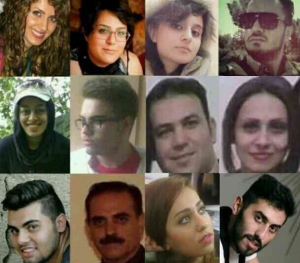 On February 16 and 17, security officers raided and searched the homes of Baha'is in Tehran and Isfahan, and arrested 17 Baha'is. In Tehran, the homes of Sasan Yadegar, Ehsan Yadegar, Arghavan Eshraghi and Mehrdad Forghani were raided, and all the books, desktop computers, tablets and mobile phones were seized. Five Baha'is were arrested, in line with arrest warrants, and the officers also had a warrant for the arrest of Mrs. Arghavan Eshraghi, who was not at home at the time of the raids. All those arrested in Tehran are reported to have been taken to Evin prison.
On February 17, security officers in Isfahan raided the homes of Kavian Dehghan, Houshang Rahimi and Peyman Atefi, and confiscated computers, mobile phones and books. They arrested 12 Baha'is. There is no word of where they are being held.
Those arrested In Tehran have been named as Ms. Elham Karampisheh, Ms. Mona Mehrabi, Ms. Akbari, Mr. Mehrdad Forghani and Mr. Safa Forghani. Those arrested in Isfahan are named as Ms. Nika Rajabi, Ms. Mona Aghdasi, Ms. Shiva Aghsani, Ms. Negar Sobhaniyan, Mr. Kavian Dehghan, Mr. Aref Dehghan, Mr. Shayan Kosar, Mr. Peyman Atefi, Mr. Koosha Rahimi and Mr. Houshang Rahimi.