Source: hra-news.org
Translation by Iran Press Watch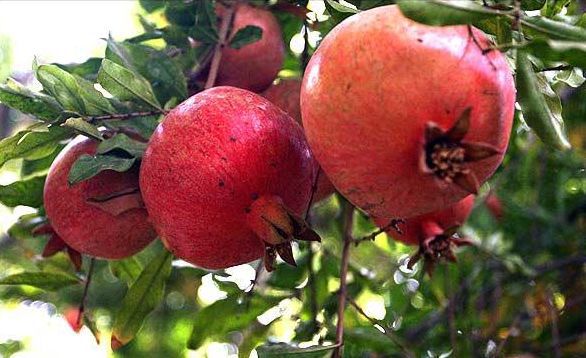 HRANA – Fifty Hectares (125 acres) of farmland belonging to a 65 year old Baha'i in Semnan have been confiscated.  The confiscation was ordered by individuals from the Agriculture Ministry and the district court of Semnan.
According to HRANA, the news organization of Human Rights Activists in Iran, last Thursday 50 Hectares of farmland belonging to Ziaollah Motearefi, a 65 year old Baha'i resident of the City of Semnan who has been farming there since 1982, were confiscated by security officials.  He has now been left with only a total of 3553 square meters (0.88 acres) of land, which is not useable as farmland.
According to this report, as well as Mr. Ziaollah Motearefi, the land was entirely paid off in 1999.  Mr. Motearefi had been told that upon the final payoff, he would be issued the land title in his name.  But upon completing the payments, he was told that they were no longer are willing to sell the land to him, although Mr. Motearefi had already paid off the full purchase amount.
Motearefi told us about his legal case in Branch 3 of the Semnan court and the issuance of the nullification of his land title.  He then appealed this decision, and his case was transferred to Branch 5 of the appeals court in Semnan.  Mr. Motearefi says that the appeals court initially decided in his favor, but later due to pressure from special government agencies, the same judge declared that he had made a mistake, and revoked his decision in favor of confiscating the land.
Mr. Motearefi has told the officials that the confiscated land is worth 12 to 15 billion tomans ($40,000-50,000), and additionally, he has planted 17,000 trees such as pistachio, olive, pine, grape, pomegranate, etc, and they are all ready for harvesting.
This Baha'i farmer says that he was not even given a chance to harvest his fruit and to collect his equipment and the personal belongings of his family and his workers.
Mr. Motearefi says that he has submitted a letter about this situation to the office of Ali Yunesi, Advisor to President Rouhani, and has also personally visited this office.  His letter was sent to the Ministry of Agriculture Jihad, but specific individuals in this ministry who were following up on Mr. Motearefi's case were told to not interfere, as this was a political case.
This farmer and producer (Mr. Motearefi) installed the very first pressure based irrigation pump system in the province of Semnan, and planted the first set of olive trees in the province.  He has received four awards from the Ministry of Agriculture Jihad and the Ministry of Agriculture for his farming achievements.  He also has received a letter of appreciation from the World Farmers Organization.  His only concern has been to serve the Iranian people, and his only worry has been to take care of his farm.  He is currently very concerned that the government will allow his trees to die from lack of water and care.
It is noteworthy that Mr. Motearefi has encountered similar problems previously.  On 28 January of 2010 his permit to raise farm animals was revoked by the Ministry of Agriculture Jihad in Semnan, based on accusations that were vehemently denied by Mr. Motearefi at that time.