Source: mafnews.net
Translation by Iran Press Watch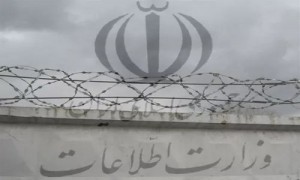 MAF News: The Ministry of Information in the city of Kermanshah summons and threatens Muslims who associate with Baha'is.
Based on a report by MAF News, more than 15 Muslim citizens residing in Kermanshah have been summoned and threatened within the past week because of their association with Baha'i families.
An informed source told Maf News: "So far, more than 15 Kermanshah residents have been summoned to the Information Office and interrogated after associating with Baha'is."
These citizens have been told that they are not allowed to have any communication or relations with the Baha'i citizens.
Prior to this, a citizen of Sanandaj was also prohibited from registering his marriage to a Baha'i woman at the City Registrar's Office.