Source: www.goldnews.biz
Translation by Iran Press Watch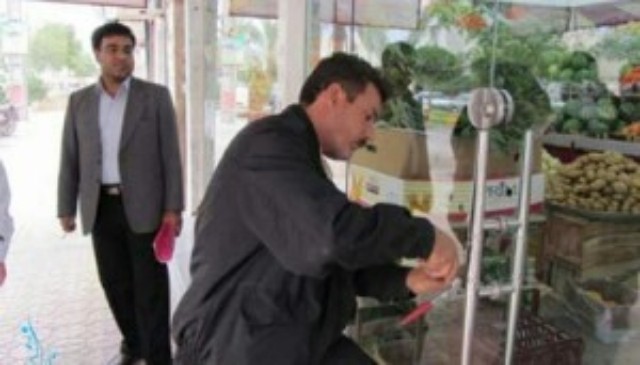 According to a report from Gold News which refers to a story by Maf News, twenty-seven Baha'i businesses in the city of Urmia in Northwestern Iran, and six more in the city of Sanandaj in Western Iran, have been sealed in the last twenty days.
From mid-May 2016, in different parts of Urmia such as Madani and Khayyam Streets, twenty-seven Baha'i shops have been sealed and the owners warned that "they have no right to work in that city until and unless they convert to Islam".
These confrontations happened because some of the shop owners decided to close their shops in observance of their Baha'i religious holidays. Soon after, around the third week of May, without any justification or explanation, these Baha'i owners were notified that on a certain day their shops would be sealed.
Concurrently, in the city of Sanandaj six Baha'i shops, including a stationery store, were sealed along Siroos Street.
Baha'is celebrate nine religious holidays that do not necessarily coincide with national holidays in the Iranian calendar. According to their teachings, Baha'is are not supposed to work on those days, and should stay home and celebrate those holidays.
The six Sanandaji shop owners declared that months ago they were warned not to observe their religious holidays.
Despite appeals to different organizations such as trade unions, municipal officials and national officials, authorities at the Office of Public Places and the police department, the owners of these shops in Urmia and Sanandaj were offered "conversion to Islam"  as their only option.