Source: BahaiNews 1
Translation by Iran Press Watch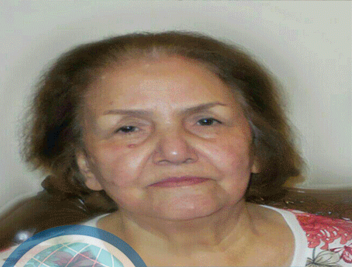 According to "BahaiNews",  the body of Ms. Rezvanieh Nabavi Dehkharghani, a Baha'i citizen, is still being kept in the cold storage unit at the Vadi-e Rahmat Cemetery in Tabriz, five days after her death.
This Baha'i, born in 1942, worked as a teacher for the Ministry of Education. After the Islamic Revolution she was dismissed from her job because of her belief in the Baha'i Faith. Despite her death five days ago, a burial permit still has not been issued for her.
This Baha'i, who died on June 8 2016, has been shrouded according to Baha'i religious law, and the Baha'i prayer ceremony for the dead has been performed in her personal residence, despite attempts by government officials to prevent them. After this, the body of this Baha'i citizen was delivered to Tabriz's Vadi-e Rahmat morgue; it has not yet been cleared to be buried, so the body is still in cold storage.
In the past few years, more than thirty-five Baha'is from Tabriz have not received permits to be buried in the old Baha'i Cemetery (Golestan-e Javid) or Tabriz's Vadi-e Rahmat Cemetery, so their bodies have transferred outside Tabriz to locations farther than one hour's distance for burial, though this is not allowed by Baha'i burial laws.
_____
1. "BahaiNews" is an independent non-Bahá'í initiative and is not affiliated with any Baha'i institutions.