Source: bahaicamp.com
Translation by Iran Press Watch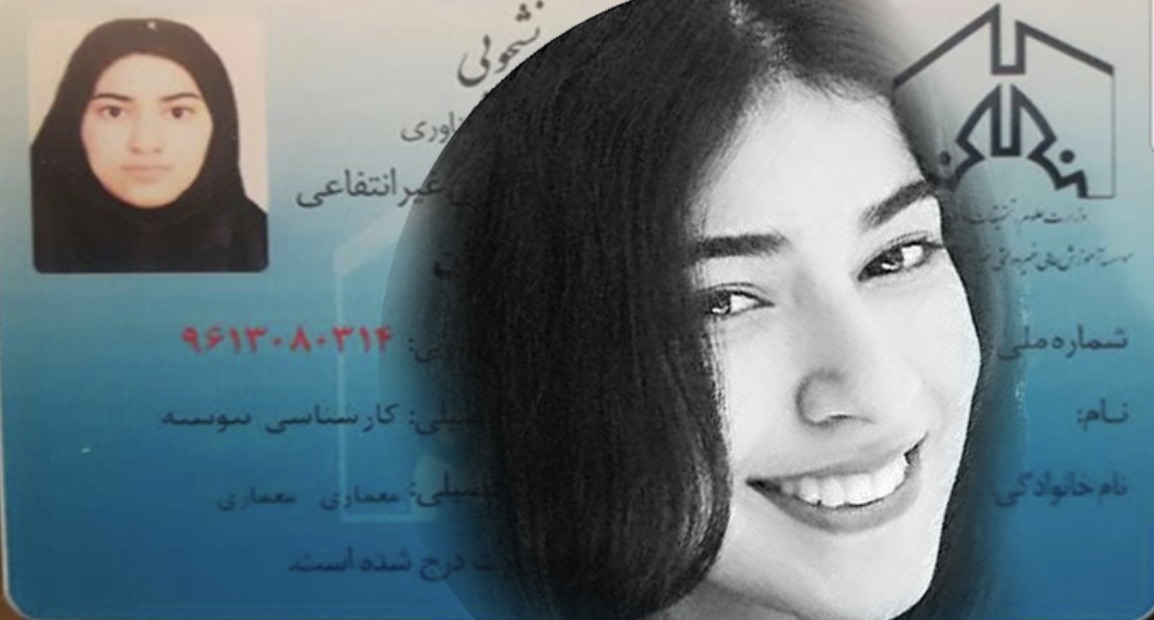 According to the "No to Harassment and Imprisonment of Baha'i Compatriots Campaign," Kiana Sanaie, a Baha'i resident of Gorgan and a student at the not-for-profit Mir Damad University, recently discovered her name had been removed from the list of the students by the Assessment Organization. Ms. Sanaie had been majoring in Architecture and had recently completed her second term.
Baha'i students in Iran routinely experience either denial of entrance to university or removal from student lists during the course of their studies. Numerous reports are published annually regarding the barring of Baha'i citizens from education; this includes students whose studies are close to completion.
According to Article 30 of Constitution of Islamic Republic of Iran, all citizens are entitled to education. Article 23 of the same Constitution states that people's beliefs and opinions should not be questioned and scrutinized. Yet, based on the ruling of the Supreme Council of Cultural Revolution of the Islamic Republic of Iran, and despite these clear assertions of the Constitutional Laws, Baha'is are barred from both access to higher education and employment in government offices.
Baha'i citizens of Iran are forbidden to practice their religion freely. On many occasions, the reporters of the Human Rights Organization of United Nations have protested Iran's discrimination against the Baha'is as a human rights violation and a clear lack of respect of the Iranian Government on its international obligations. Article 18 of the Universal Human Rights Declaration and Article 18 of International Covenant on Political and Civil Rights, every individual has the freewill to choose a religion or change it. Equally individuals should have the freedom of expressing their views individually or collectively on religion topics in private or public gatherings.
Based on unofficial sources in Iran, there are approximately 300,000 Baha'is presently living in Iran. However, only Islam, Christianity, Judaism and Zoroastrianism are legally recognized religions in Iran. This is the rationale underlying the systematic denial of the civil rights of Baha'i citizen in years since the Islamic Revolution.