Source: www.bic.org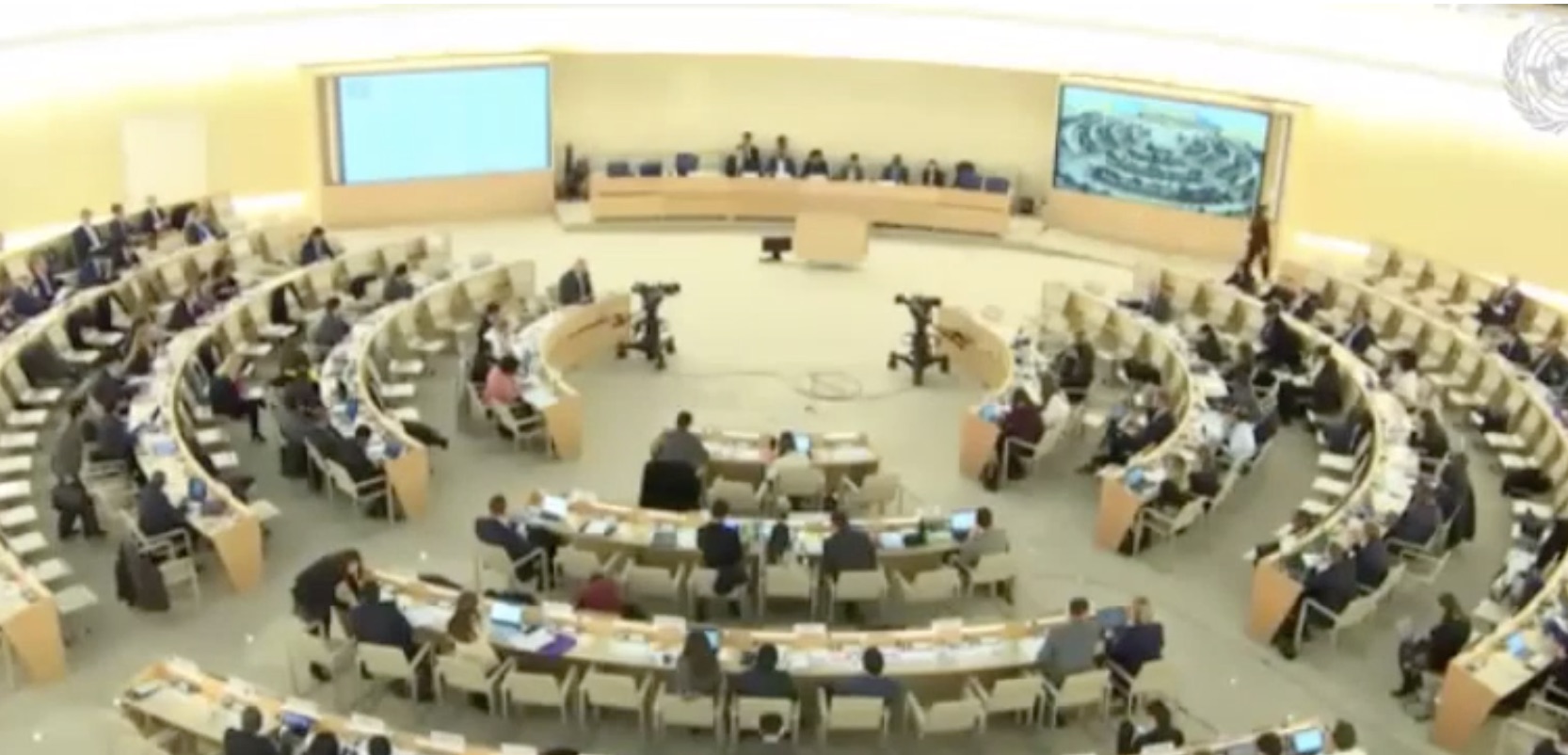 Diane Alai, Representative of the Baha'i International Community to the United Nations in Geneva delivers a statement on the human rights situation of the Baha'is in Iran- the largest non-Muslim minority in the country- at the 40th session of the Human Rights Council in Geneva on 11 March, 2019. The statement is as follows:
Mr. Special Rapporteur,
The Bahá'í International Community is pleased to be able to address you in your first interactive dialogue at the Human Rights Council. We would like to express the hope that you will dedicate greater attention to the situation of minorities in Iran, especially the members of the Bahá'í Faith. Indeed, as you well know, members of this non-recognized religious minority, which is the largest non-Muslim minority in Iran, are suffering severe human rights violations at the hands of the ruling authorities.
Although the Bahá'ís are persecuted in a multitude of ways in Iran, we would like, today, to focus on one: their sustained economic strangulation.
Mr. Rehman, as you are well aware, the entire Iranian population is facing a difficult economic situation. The cost of basic goods is increasing almost daily and many are struggling to earn a decent living. However, despite these conditions, which apply to all Iranians without distinction, the authorities are maintaining, and even increasing, the targeted economic pressure against the Bahá'ís.
Today, three generations of Bahá'ís have been systematically denied access to higher education. Bahá'ís remain banned from working in the public sector and private sector employers are being pressurised to dismiss their Bahá'í employees. Moreover, Bahá'ís have been prohibited from specific professions, and, when they are able to establish businesses, their licences are not renewed and their assets are confiscated under false pretences. In addition, in recent years, the authorities are shutting down Bahá'í owned shops under the pretext that they are closed on Bahá'í Holy Days.
Through this economic persecution, the Iranian authorities are not only deliberately impoverishing a segment of their own population, they are also preventing the Bahá'ís from contributing to the prosperity of their country.
At a time when the UN member states have pledged to "leave no one behind", one cannot help but wonder how a government can intentionally treat its own citizens in this manner.
Mr. Rapporteur, have you raised this despicable discrimination with the Iranian authorities, and if so, what has been their response?