Source: www.radiofarda.com
Translation by Iran Press Watch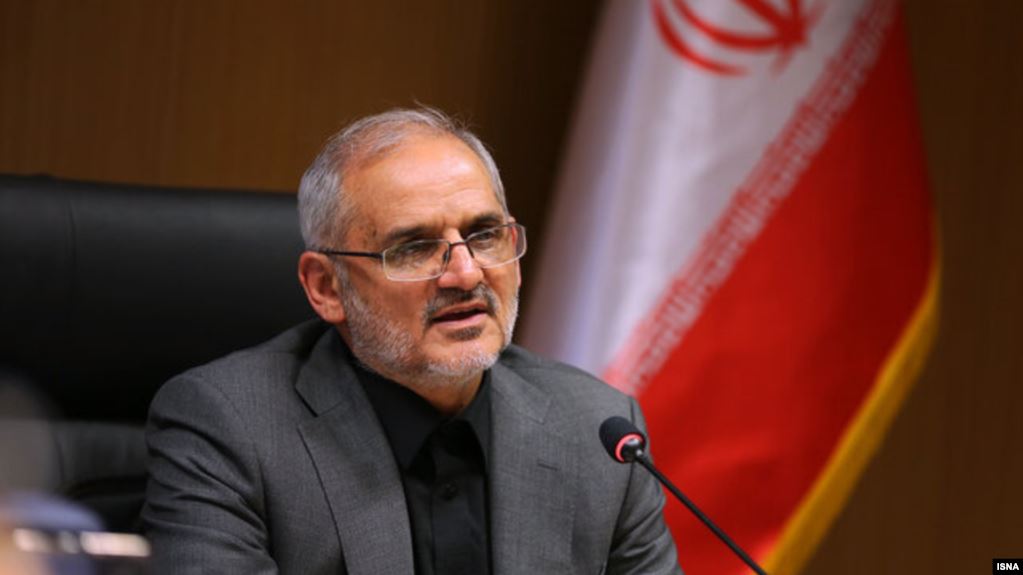 "If students state that they belong to a religion that is not officially recognized, this expression of belief may be considered propaganda, and they would be banned from school," Minister of Education Mohsen Hajimirzai said on the sidelines of a cabinet meeting on Wednesday September 11th. "They are forbidden to study in schools." The Minister of Education did not elaborate on how to express one's religion without it being considered to be propaganda.
Mr. Hajimirzai appears to be responding to news that in the past two days some human rights sources have published reports about a Baha'i student being denied access to one of Semnan's high schools.  According to these sources, a high school in Semnan, by order of the province's Education Office, refused to enroll Borna Pirasteh as a junior in high school because he is a Baha'i.  According to Article 30 of the Constitution of the Islamic Republic of Iran, "the government shall provide free education and training to all the people up to the end of secondary education".  However, some Baha'i citizens on social media say that if one simply expresses that they are a Baha'i, this would lead to the expulsion of students from educational institutions.
For the past 40 years, Baha'i citizens in Iran have often been subjected to multiple pressures, such as shutting down their place of employment, deprivation of education, destruction of graves, and detention and imprisonment.