Source: iranwire.com
Kian Sabeti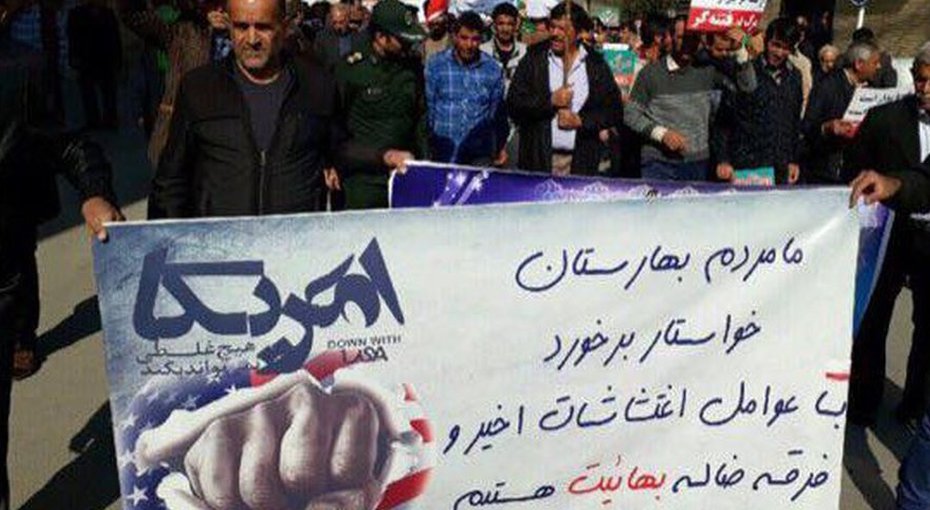 On the morning of Friday, 9 December, security forces raided the homes of a number of Baha'is in Isfahan's Baharestan suburb arresting them, searching their homes and removing personal belongings such as cellphones, computers, family photos, and personal and religious books. They were taken to an unknown location. No other information is available at this time.
A Baha'i in Isfahan told IranWire that the authorities did not state any charges for the arrests of the nine Baha'is – but a relative of one of those detained said that it may have been in connection with the recent protests in Baharestan.
IranWire has verified the identities of the nine Baha'is as Homa Azimpour, Shahab Ferdowsian, Vahid Niazmand, Saghar Manouchehrzadeh, Nasser Lotfi, Ghodus Lotfi, Nasim Jaberi, Mehranollah Dadi, and Shahbaz Bazashi.
But IranWire believes more Baha'is may have been arrested – though details or names have not yet been reported.
Hours after the arrest of the Baha'is, and in a coordinated effort, a number of worshippers at Isfahan's Friday prayers gathering marched through the city and carried banners which called for a crackdown on protesters and Baha'is. Friday prayers in Iran are often venues for the clerical authorities to put forward a particular message.
Hundreds of Iranians across the country have been arrested over the past ten days for allegedly participating in the November protests sparked after the government unexpectedly tripled the price of fuel.
Sardar Yadollah Javani, political deputy of the Revolutionary Guards, said the protests were unique and unprecedented for their scale since the Islamic Revolution more than 40 years ago. He added that the unrest spread to 110 places across Isfahan province alone. Only Tehran and Fars provinces saw more protests.
Commander Mehdi Masoum-Beygi, Isfahan's provincial police chief, said on November 28 that key instigators of the protests had been identified, in an extensive intelligence and police operation, and had been arrested in their hideouts. He added that other suspects were under surveillance and would soon also be arrested.
Baha'is in Baharistan have faced severe pressure and persecution in recent years. Repeated raids on homes, arrests, interrogations, jail terms and closure of businesses are among the forms of harassments that Baha'is routinely face. Baharestan reportedly has the highest current concentration of jailed Baha'is. Afshin Bolbolan, Milad Davardan, Farhang Saba, Anoush Reineh and Ali Sani are all serving six-year jail terms.