Source: iranwire.com
Kian Sabeti
Translation by Iran Press Watch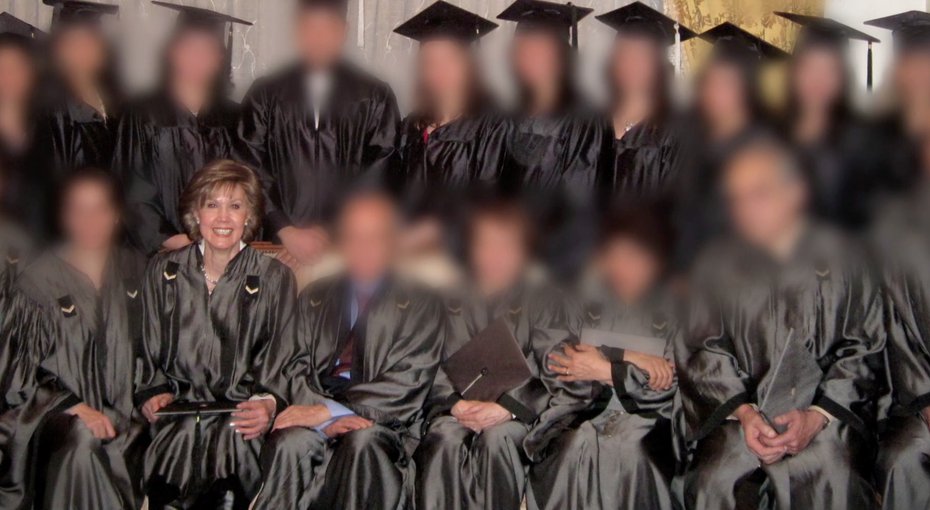 Officials at the Ministry of Health and Medical Education have repeatedly pointed out the serious shortage of doctors and nurses in Iran over the past few years. This shortage became even more apparent in the days leading up to the spread of novel coronavirus, with calls and announcements from the medical system to doctors and nurses to volunteer to serve coronavirus patients in various cities. This shortage, however, becomes even worse when we realize that since the beginning of the Iranian Revolution, a number of Baha'i physicians have been executed simply because of their belief in the Baha'i Faith, and many more have been removed from their positions.
During the years 1979 to 1981, the newly formed government in Iran fired all Baha'is working in the health care sector in hospitals and public health centers, regardless of their experience and expertise. On the other hand, Baha'i youth participating in nationwide university exams for medical fields were denied the right to study at universities, and were forced to emigrate. Ironically, many of them have succeeded in acquiring their medical licenses in other countries and are now members of the medical professionals who are currently battling coronavirus, but not in their own country. They are serving in countries where the university doors have been open to them.
In this series of reports, IranWire attends to what has happened to Baha'i doctors and nurses since the Iranian Revolution.
***
From the very first days after the victory of the Islamic Revolution, the seizure of religious sites and Baha'i cemeteries by forces of the Islamic Revolutionary Committees and groups affiliated with the offices of prominent clergymen in various cities, including Ayatollah Abdollah Shirazi in Mashhad and Ayatollah Abdul Hossein Dastgheib in Shiraz, began. Many Baha'i-owned factories, companies, and private estates did not escape these attacks and were taken over by religious extremists. Within a few months, all this confiscated property and assets were transferred to the Islamic Revolution Foundation for the Oppressed and were added to the repository of confiscated property of this newly established foundation. One of the many confiscated institutions was Misaghieh Hospital, where all Baha'i doctors and staff were fired.
Dr. Tahereh Berjis, who was the head of the children's and neonatal wards of Misaghieh hospital, in a letter to Dr. Kazem Saami, who was Minister of Health at the time, described the situation as follows: "… On Sunday, September 16, 1979, Dr. Sadeghi, who allegedly is the new head of the hospital, orally informed me that due to my religious beliefs and adherence to the Baha'i Faith, the new management of the hospital system is not interested in continuing collaboration with me. This issue has been reaffirmed and emphasized in a face-to-face conversation with him, in which he severely disrespected and insulted my religious beliefs…. Such actions are not only a direct violation of the sanctity of the medical profession, inasmuch as a physician's swearing-in ceremony is agnostic towards the religious beliefs of medical professionals, but also, given our society's urgent need for medical care, are 100 percent counter-revolutionary acts contrary to Article 26 of the country's recent constitution…"
This was not the first time the Berjis family had been discriminated against by extremist Muslims. Tahereh Berjis's uncle, Dr. Soleiman Berjis, was stabbed 81 times to death in Kashan in 1949 by the Fadaiyan-e-Islam Group for believing in the Baha'i Faith.
On April 28, 1980, Mohammadi Gilani, judge of Branch One of the Islamic Revolutionary Court of Tehran, ruled that Misaghieh Hospital and its affiliated institutions, such as the Misaghieh Vocational School, the High Institute of Nursing, the Boyer-Ahmad Clinic,  the Tucker and the Noor  Clinics in Mazandaran and the Attar Clinic on Behboodi Street in Tehran were legally included as part of the properties of the Martyr Foundation. At present time, Misaghieh Hospital is currently providing medical services to patients as Shahid Mostafa Khomeini Hospital."
From November 1979, the official dismissal of Baha'i citizens from government positions and occupations began with the dismissal of Baha'is working in the military. However, before this date, a number of Baha'is working in government posts had already been fired.
After the military, the Baha'i expulsion reached the Ministry of Education, and eventually all Baha'is working in government centers and offices, including the Ministry of Health, were fired.
On December 8, 1981, the Ministry of Labor announced in a press release that Baha'is would be excluded from government service in Iran. A statement from the ministry said, "According to Article 29, Paragraph 8 of the Law on the Reconstruction of Human Resources, Ministries and Government Institutions which are affiliated with the September 27, 1981 Islamic Consultative Assembly of the Government, the punishment for individuals with membership in the deviant sect of Baha'i, which has been recognized by Muslims to be outside of Islam, or membership in organizations whose charter and statute are based on the denial of divine religions, will be their permanent separation from government service… The above-mentioned laws apply to all workers within the reach of the labor laws or agricultural laws, etc., and all institutions within government agencies, factories, banks, companies and other state or national government institutions. Such entities are considered to be the property of the national government and their confiscation by the government is binding."
The dismissal of Baha'is from the Ministry of Health included all Baha'i physicians, nurses, staff, and workers employed in various departments under this ministry. Hundreds of Baha'is were fired from their jobs for their religious beliefs. After the dismissal, a large number of Baha'i physicians and nurses began working in private hospitals and medical centers, but they were also fired due to pressure exerted from the Ministry of Intelligence.
In the widespread wave of expulsions of Baha'is from hospitals and medical and educational centers, the criterion for work was that a person not be a Baha'i; if a person was willing to say that they were not a Baha'i and converted to Islam, they would not be expelled. What was not taken into account in these dismissals was the experience, expertise and even the needs of the medical centers for the expertise of particular individuals.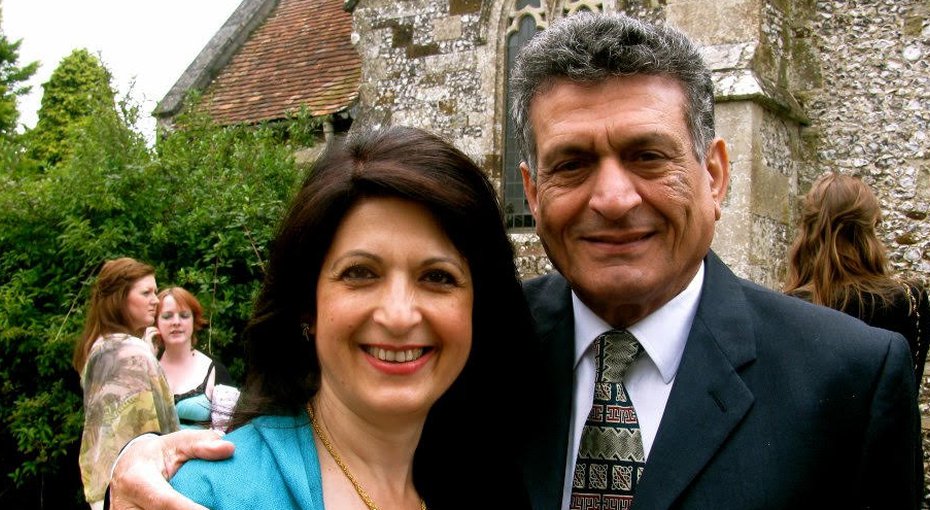 Dr. Farhang Khavari, an orthopedic specialist educated at Karachi University (Pakistan), was fired after 23 months in Bushehr's Pasdaran Hospital merely because he believed in the Baha'i Faith. However, after his dismissal, due to the urgent need of the Bushehr Clinic, he was re-hired as a contractor for 20 days by order of the head of the provincial health organization and was assigned to perform medical services for patients in Bushehr's Pasdaran Hospital.
Dr. Sina Hakiman and his wife, Dr. Sholeh Misaghi, are among those who have been denied the right to work and study in Iran. Dr. Hakiman has repeatedly written to Iranian government officials, including the Supreme Leader of the Revolution, the Guardian Council, the President, the Prime Minister, the Minister of Health, and the Medical System Organization, in order to obtain his and his wife's rights. Dr. Hakiman's pursuit led to his arrest in 1983. He was released five years and seven months later, in late 1988.
Dr. Hakiman describes his situation in those years as follows: "I graduated from Shiraz University in 1979, and after two years of military service, I presented myself to the medical system to fulfill my medical service commitment. It was there that I was told that my medical appointment had been canceled because I was a Baha'i. The problem was that if I didn't fulfill my medical service commitment, my medical degree would not be accepted and I would not receive a physician's license."
On the other hand, he and his wife had been banned from continuing their university studies and their specializations in medicine because of their religious beliefs; they also were not allowed to leave the country: "These were among the reasons for my follow-up and correspondence with government officials. In July 1983, my wife and another relative were arrested in Tehran and detained until I submitted myself to officials. After my submission, I was arrested, and on November 9 of that year the Ninth Branch of the Revolutionary Court of Tehran sentenced me to 10 years in prison on charges of false report, slander and defamation against the Islamic Republic of Iran, and membership in the deviant Baha'i sect. I was released after five years and seven months."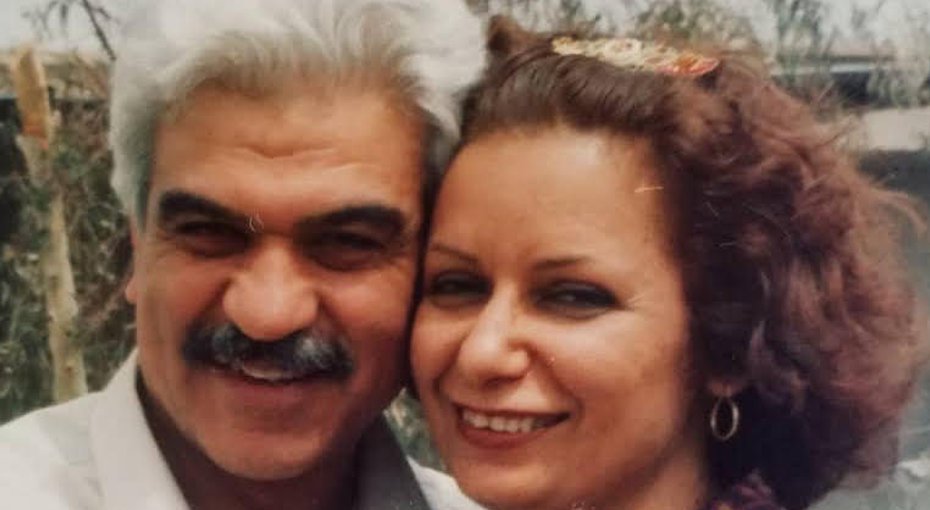 Sina Hakiman and Sholeh Misaghi immigrated to the UK 15 years ago. After his graduation, Dr. Hakiman had never been able to hold a stable doctor's office and practice medicine for more than four or five consecutive years during his 24 years in Iran.
Sometimes they were forced to close or relocate their offices and even move from one city to another under threat, or because of their widespread reputation as Baha'i doctors they were not able to secure an insurance contract.
This Baha'i doctor was arrested two more times, once on September 29, 1998, when the Ministry of Intelligence arrested a number of professors at the Baha'i Institute for Higher Education (BIHE) in Iran. He was also arrested in Isfahan, and spent 14 and a half months in prison. For a third time, he was arrested during a Baha'i prayer meeting, after which he was released on bail. These successive arrests further aggravated the situation and made it more difficult for him to have a permanent office.
Sholeh Misaghi also never had a stable office in Iran, except for the five years that her husband was in prison. The couple traveled to the United Kingdom in 2005, but a few days before returning to Iran, they learned that Ministry of Intelligence agents were looking for them and that they would probably be arrested at the airport as soon as they arrived. They decided to stay in Britain and delay their return home. It has been 15 years since then. They both went back to university in their new country. Sina Hakiman completed his specialty in clinical psychology and Sholeh Misaghi in dermatology. They have been practicing medicine in the UK for several years, jobs of which they had been deprived in their homeland.
Dr. Sina Hakiman retired a while ago, but these days he has voluntarily applied to return to practice due to the coronavirus outbreak.