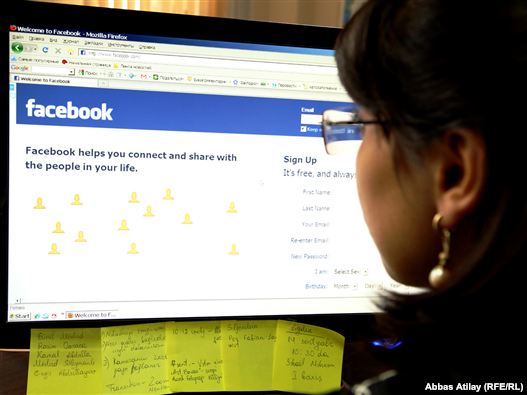 (Radio Free Europe / Radio Liberty, 8 June 2011) By Golnaz Esfandiari,
When Houshang Fanaian joined Facebook last year, little did he expect it would land him in an Iranian prison.

That's exactly where he finds himself today, however. In late May, the 47-year-old Baha'i had one year tacked on to a larger prison sentence due to his activities on the social-networking site.

Iran has blocked access to Facebook, but that has not prevented tens of thousands of Iranians from joining the site to connect with each other and share ideas, pictures, and even sensitive political content.
For the most part, the Iranian regime stood idly by if its efforts to block Facebook were circumvented.
Fanaian's sentencing is a rarity, but his case and others indicate that Iranian authorities are keeping a closer eye on Iranians' Facebook activities.
Among the more recent posts on his Facebook page are pictures of cute babies, an article about the "negative side effects" of artificial sugar, and a few news stories about the arrests of Baha'is.
The Baha'i faith is not recognized by the Islamic republic, and Fanaian's wife believes that his activism on Baha'i issues led to his February arrest and subsequent charges of acting against national security and insulting the country's supreme leader.
Warnings, Harassment, And Surveillance Efforts
Janet Khanlari tells RFE/RL's Radio Farda that the initial charges stem from her husband's faith and, specifically, a letter he wrote to Supreme Leader Ayatollah Ali Khamenei in which he voiced criticisms about the problems Baha'is face in Iran.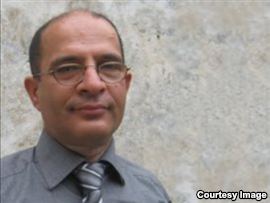 In May he was sentenced to four and a half years in prison on the charges. One year of his sentence was for disseminating anti-state propaganda on Facebook.
Khanlari maintains that the Facebook sentence is just "an excuse" to pressure him.
"[The authorities] say he encouraged young people to become Baha'i through his Facebook page, but all his Facebook contacts are relatives who were [already] Baha'i," she says.
The case highlights the Iranian regime's attempts to gain control of citizens' online activities, which have continued despite warnings, harassment, and surveillance efforts.
Many Iranian opposition activists and human rights defenders use online tools like Facebook to spread news about the beleaguered opposition movement, to report oppressive activities by the state, and to discuss other sensitive subjects.
Facebook, despite efforts to block it, has proven particularly popular in Iran. While many users opt to log on using pseudonyms, the site is viewed as a space where activists can discuss political developments relatively freely and with people both inside and outside the country.
In February, an opposition protest called by Green Movement leaders Mir Hossein Musavi and Mehdi Karrubi to support the Arab uprising attracted tens of thousands of Iranians to the streets.
Those protests were advertised widely on Facebook, which may or not have caught the eye of the Iranian regime. What is known is that the authorities have subsequently employed threats or worse — Musavi and Karrubi have been under house arrest since their calls for protest — to prevent more such rallies from being held.
—

Source: read full article here: http://www.rferl.org/content/if_youre_iranian_beware_of_new_facebook_friends/24228798.html