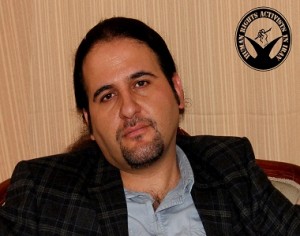 Iran Press Watch was deeply saddened by the sudden and suspicious death of
 one of the founders of Human Rights Activists News Agency and its editor,
 Seyed Jamal Hosseini. Jamal was a noble champion of human rights in Iran and an indefatigable pioneer of the field
,
 in the face of
 the
 relentless pressure of the Iranian government against him and his journalist colleagues. He inspire
d
 thousands of Persians to fight for
 the
 rights of religious and ethnic minorities and prisoners of conscience
, and his example will continue to inspire many more
. He contribute
d greatly
 to the betterment of his homeland
 of Iran
 during his short
 time on
 earth.
At this time of sorrow, we extend our deepest condolences to his entire family, friends and colleagues
,
 and hope 
for
 them to be 
given the
 patience and endurance
 needed
 to overcome such
 a
 major loss.