Source: http://www.smallmedia.org.uk/heretics/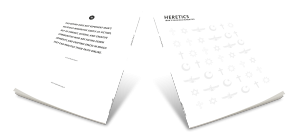 "At best, Iran's religious minority communities are reduced to second-class citizenship; at worst, they are imprisoned, exiled, or sentenced to death.
Iran's Jews, Zoroastrians, Armenian Christians, Baha'is, Evangelical Christians, and Sunni and Sufi Muslims have been shut out of public spaces, but they are not passive victims.
Our exploration begins in the midst of a heated struggle between a pervasive regime of surveillance and the resilient faith-based minority communities of Iran, who are desperate for sanctuary."
Read the complete report here.