Source: hra-news.org/en/shahram-chiniyan-miandavab-beaten-prison
24th September, 2014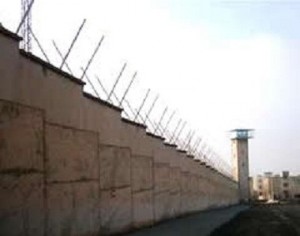 HRANA News Agency – On September 20, Shahram Chiniyan Miandavab, a Bahai shopkeeper from Tehran who is serving an 8-year sentence, was beaten as he was being taken to a judge because he refuses to wear the standard prison uniform.
According to the report of Human Rights Activists News Agency (HRANA), prisoners of conscience in Iran generally do not wear the prison uniform. Mr. Chiniyan is held in block 1 of Rajai Shahr prison, which is reserved for dangerous prisoners.
One of the other prisoners told HRANA that he was summoned to a judge outside the prison, in relation to one of the cases against him that has not been concluded. At the prison gates, the prison guards demanded that he put on prison uniform, which he refused. The guards beat him and stripped him. He was bruised in many places, and was later treated at the prison clinic because of the severity of his injuries. He was also beaten on August 19, by Mr. Amirian, one of the Deputy Directors at the prison, and a number of prison guards, and his clothes were torn.
Mr. Chiniyan was first arrested in March 2009 and released on March 3, 2010, after using his business license as bail. He was sentenced to 70 lashes and 8 years in prison on a charge of insulting Islam, and began serving his sentence, first in Evin prison in Tehran and then in Raja'i Shahr prison, early in March, 2012. On May 28, 2014, he was transferred to section 1 of Raja'i Shahr, where dangerous criminals are kept.
He was punished with one week in solitary from June 25 to July 1, and four days in solitary on August 20, following his first beating by prison guards.