Source: hra-news.org/en/sentence-adnan-rahmat-panah-confirmed-court-appeal
23rd September, 2014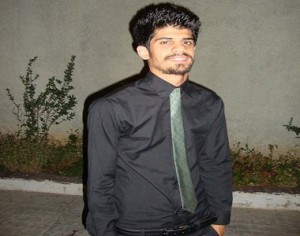 HRANA News Agency – The one year in prison sentence of Adnan Rahmat Panah, the Bahai citizen has been confirmed in appeal court.
According to the report of Human Rights Activists News Agency (HRANA), the revolutionary court of Shiraz has informed the family of Adnan Rahmat Panah that his one year in prison sentence has been confirmed.
An informed source told HRANA's reporter, "This sentence is issued for charges like propaganda against the regime and spreading Bahai religion via Facebook and social networks and the major evidence that has been used in the court was a photo of his friend that he was tagged in".
This source also said, "Sending email to BBC and Radio Farda regarding Bahai people and their condition is other evidence for this sentence".
Adnan Rahmat Panah was arrested by security forces, on December 12, 2012 and transferred to intelligence service of Shiraz (Pelak Sad).
After 186 days, he was released on 200 million Tomans bail, and finally branch number 3 of revolutionary court of Shiraz sentenced him to one year in prison on charge of propaganda against the regime.