Source: www.iranhrc.org
Translation by Iran Press Watch
Tuesday 10 March, 2015
Tribute to those who have contributed to the protection of human rights in Iran
Faran Hesami, Winner of the Raha Sudwind Award
Human rights award from an Austrian non-governmental organization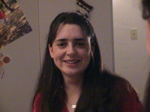 Südwind is dedicated to honor and celebrate individuals who have a share in the promotion and protection of human rights in Iran.  Südwind has consultative status with the United Nations in the field of development and narrowing the gap between countries of the global North and South.
This organization, under the All Human Rights for All in Iran project, has designated certain awards to recognize the efforts of human rights activists in Iran.  Last year this award (1) was given to Parvin Zabihi, Zhila Karamzadeh Makvandi, Naseem Soltanbeigi, Rasoul Bodaghi, Majid Tavakoli, and Reza Shahabi, and also a special award was offered in memory of the late Faramarz Mohammadi for his anti-war efforts.
The delegation of Südwind judges included Shirin Ebadi, the winner of the Nobel Peace Prize, lawyer, former judge of the court, and a human rights lawyer; Aaron Rhodes one of the founders and principal investigator of the Freedom Rights Project, and prior executive director of  the International Helsinki Federation for Human Rights; Karolina Januszewski, human rights lawyer and member of the Südwind Board of Directors, who elected other individuals from Human Rights Activists in Iran such as the Kordpour brothers and Hakimeh Shokri, and Faran Hesami who is a Baha'i currently in prison, as the winners of the Raha Award.
Faran Hesami is a psychologist and professor at the Baha'i Institute for Higher Education (BIHE), who has been sentenced to four years in prison, and is now serving her sentence in the women's ward of Evin prison.
She completed her study of psychology at BIHE , and went to the University of Ottawa to pursue a Master's degree in the same field. After returning to Iran, this Baha'i resident began her collaboration with a welfare organization as a family counselor, and continued to serve the people. She expanded her activities by translations and writing educational and training articles for various publications, as well as translations of various books; also she has authored four books in the areas of parenting and sexual abuse of children, which have been published in Iran under her own name Faran Hesami.
Two of her books, "Guide to the treatment of children who have experienced sexual abuse" and "Prevention of child sexual abuse", were reprinted while the author was in prison under charges of conspiring against national security.
Her Husband, Kamran Rahimian, also a graduate of the University of Ottawa, is spending time in Rajai Shahr Prison due to charges of collaboration with BIHE.  Currently Kamran Rahimian's mother has parental responsibility for the young child of this Baha'i couple.
Prison on the charge of teaching the Baha'is
Faran Hesami, 39, and her husband were summoned to Branch Five of the Evin Prison Court in the summer of 2011, and were arrested on the spot.  Faran Hesami was transferred to the women's ward of Evin Prison on charges of membership in the Baha'i community and gathering and colluding to disturb national security. She was in temporary detention for 77 days, and was released after posting bail of approx $95,000.
Judge Abolghassem Salvati, head of Branch 15 of the Iranian Islamic Revolutionary Court, sentenced this Baha'i to four years in prison. This sentence was confirmed by Judge Movahed of Branch 54 of the appeals court in the summer of 2012.  On 15 July of the same year, although Ms. Hesami still had not been notified of the outcome of her appeal, as she appeared at Evin prison court to follow up on the case of her husband, she was arrested to start serving her four year sentence. The arrest was made without prior notice, moreover Faran Hesami's request to bid farewell to her three-year-old son was rejected. 
Experience of imprisonment and exile in childhood
The parents and sister of this political prisoner had been arrested in late 1980 / early 1981. Faran Hesami, at the age of 9, witnessed security forces invading their home and detaining her father, mother and sister. His father spent 13 months in prison and 5 years in exile.
During her grade school years, she was suspended from school twice due to her belief in the Baha'i religion, and after finishing high school, she studied at BIHE.  Since Baha'is have been denied the right to study at universities in Iran, should their Baha'i belief become known, since the Islamic Revolution, the Baha'is established an underground educational institution which afforded the children of these families the possibility of continuing with their higher education. After studying at the University of Ottawa in Canada, she began teaching at this virtual university.
Artin, the imprisoned couple's young son, has been visiting his parents at prison once every few weeks since the age of two.