Source: hra-news.org
Translation by Iran Press Watch
HRANA- Navid Haghighi, a Baha'i from Arak who has been sentenced to three years of mandatory prison, plus an additional year with the possibility of parole, due to charges of propaganda against the regime and acting against national security, has written a letter to the judge, the text of which has been placed at the disposal of Human Rights Activists News Agency: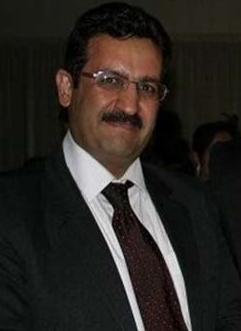 In the name of God
Respected Judge of Branch 1 of the Islamic Revolutionary Court of the city of Yazd, honorable Judge Arshian,
Greetings
I, Navid Haghighi Najafabadi, Son of Enayatollah, a resident of the City of Arak , and the subject of case number 910998030460023, have been sentenced to four years of prison, one year of which may be reduced, on charges of propaganda against the regime, etc.
Due to the fact that since childhood my late father brought me up to respect the law, I prepared for a trip to the city of Yazd to report to the judiciary and serve my prison term that was issued by you, respected Judge, who destiny has raised up to enjoy a high and exalted position at the seat of the judiciary under the name of Imam Ali.
Inasmuch as any just judge surely believes in the next world and life after death, and is aware that his mortal life in this world is but a short portion of the true life of our soul, then you certainly are aware, as I am aware and confident, that the Almighty, from his abode of Divine Justice, observed your judgment; if you passed judgment with full knowledge and principle regarding my conviction, most certainly the results of your decision in this  litigation will lead to great rewards for you, and according to the Hadith, your good deeds will affect your offspring for the next seven generations.
Nevertheless, since I know that my conviction was solely due to my belief in the Baha'i Faith, even though this is not a crime in the eyes of the Almighty; nevertheless this is a crime worthy of punishment in your eyes, so I left my home, my distressed mother, my innocent wife and my children due to this order and entrusted myself to the hands of the law.  Surely I wish to meet you in His Lofty Realm at the Court of Divine Justice. Having served my sentence because of your judgment, I leave the tears of my mother, the hardships imposed on my wife, and the deprivations of my children to God's justice.
I am presenting this letter to you because I know you also have beloved children and family, and that you have enjoyed your freedom to experience basic social rights.   Finally, I wish you success in the correct implementation of civil law, and am hopeful that all the honorable judges of this land have cause to consider themselves fair executors of justice over this wide land, and to be  worthy of divine justice.  I am most thankful to you for this opportunity and for your consideration of this letter.
Respectfully,
Navid Haghighi
Copy to all fair and honest government officials, and to all the people of this holy land who seek justice