Source: BahaiNews1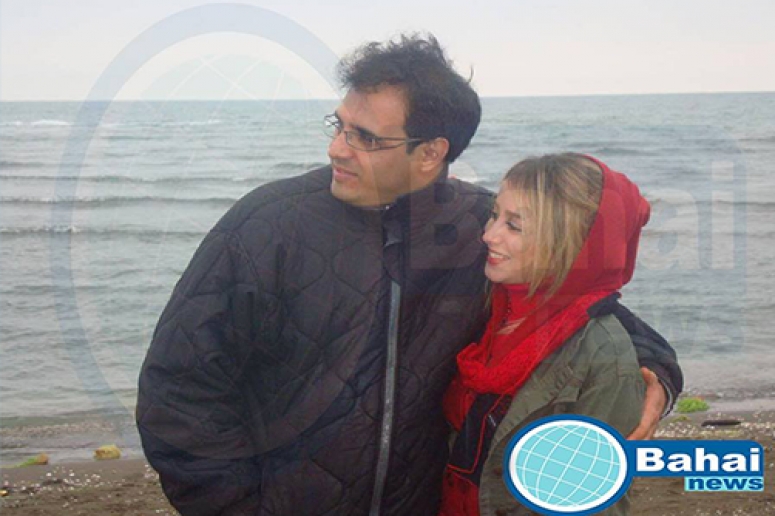 Security forces in Rasht, a city on Iran's Caspian coast, have arrested four Bahais and three other citizens who had associated with the Bahais. On May 26, they arrested Mr. Foad Yazdani and Mr. Peyman Yazdani both Bahais from Rasht, on charges of conspiring to make propaganda against the regime and undermining national security. Two days later, they arrested Mr. Nima Najafi  and his wife Paria Keshvar  on the same charges. Three other Iranians, who are not Bahais, were arrested at the same time and charged with having links with Bahais. All seven were taken to the Ministry of Intelligence in Rasht.
On November 17, 2014, an agent of the Ministry of Intelligence, accompanied by two representatives of the Revolutionary Court, inspected the homes and businesses of four Bahai citizens in Rasht. They seized all the books, CDs, flash drives and any paper with handwriting on it, and also various appliances belonging to customers which were waiting for repair. The agents then went to those non-Bahai customers whose contact information had been recorded, and interrogated them.
Around the time of Naw Ruz (the New Year festival, from March 20), security forces searched the homes of these Bahais and seized some belongings, including computers, office supplies and the personal belongings of some employees. In the interim, the four Bahais had also been summoned for questioning by the police and Ministry of Intelligence several times, and had lodged several petitions with judicial officials for the return of their confiscated belongings.
In January and February this year, over 20 Muslim residents of Rasht were summoned and threatened by the Ministry of Intelligence because of their relationships with Bahais. Those summoned were subjected to insults, humiliation and threats, and told that they are not allowed to associate or have any business dealings with Bahais. The Ministry of Intelligence also sought to obtain baseless statements from these people regarding the activities of the Bahais.
_____
1. "BahaiNews" is an independent non-Bahá'í initiative and is not affiliated with any Baha'i institutions.