Source: BahaiNews1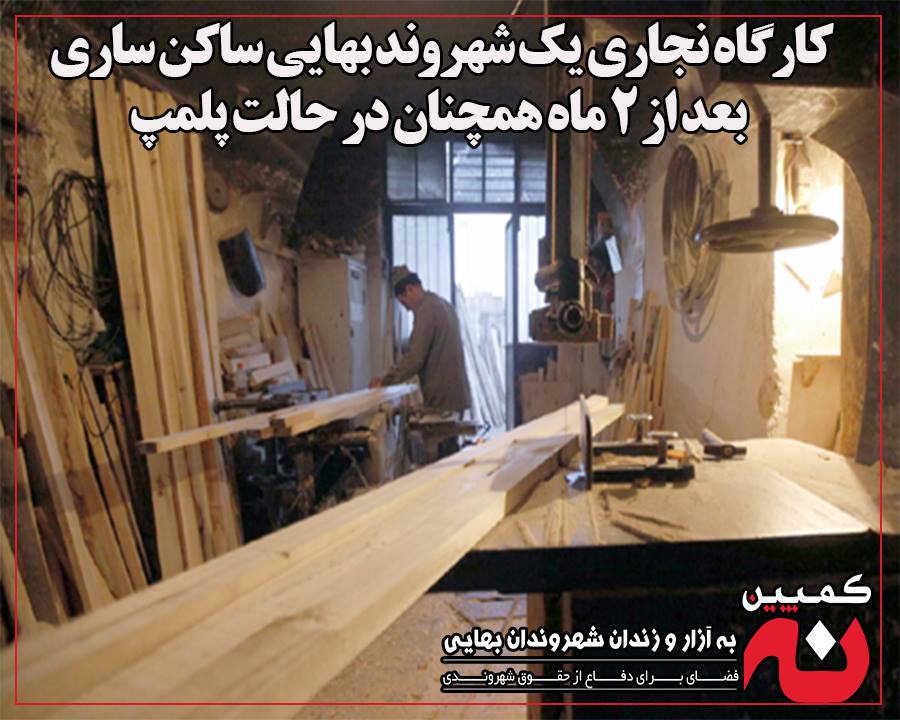 A carpentry workshop belonging to Qavamoddin Sabetian a 74-year-old Bahai from Sari, is still closed, almost two months after local authorities moved to close about a dozen Bahai-run businesses in the city. This workshop was closed on April 26, and is not included in the list of 11 Bahai businesses closed by authorities in our last update, on May 27. At the time it was reported that 15 Bahai-run businesses had been shut down, but details were only available for eleven.
The business licences of the owners have also been withdrawn, to prevent them opening new premises. Two officers from the office that administers business premises and licensing in Sari who went to Mr. Sabetian's workshop asked him to sign a written pledge that he would abide by the commercial code, close his premises on public holidays, and seek prior permission from the local authorities before closing his business for one or more days.
However the commercial code does not include any rule limiting the closing days of businesses such as Mr. Sabetian's workshop, that is, one-man businesses which do not provide essential goods or services. The code allows such businesses to be closed for up to 15 days every year, for any reason, and for more than 15 days providing the authorities are notified. Thus the third condition imposed by authorities is itself contrary to the commercial code, serving no other purpose but to force Bahai businesses to open on the days of the nine most important Bahai religious observances.
Mr. Sabetian therefore refused to sign this undertaking, and his workshop is still closed. The report does not indicate what has happened with the other eleven Bahais business that are known to have been closed at the time.On July 19, 2010, Mr. Sabetian was arrested in his home by agents from the Ministry of Intelligence.
His home had previously been searched by officers of the Ministry, who at that time confiscated religious materials. It appears he was arrested for assisting educational rights activists. He was released one month later. Sarah Sabetian was expelled from the Zahra secondary school in Sari on 1 November, for "blasphemy" and because she is a Bahai.
_____
1. "BahaiNews" is an independent non-Bahá'í initiative and is not affiliated with any Baha'i institutions.