Source: hra-news.org
Translation by Iran Press Watch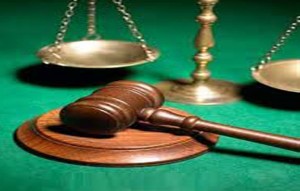 HRANA News Agency – A group trial of three Baha'i citizens has been held in Golestan Province.
Based on a report by HRANA (the News Agency of Human Rights Activists in Iran), following the trial of detained Baha'i citizens in Golestan Province in October 2012, three other Baha'is ‒ Roofia Pakzadan, Soodabeh Mehdinejad and Nazi Tahghighi ‒ were tried, charged with propaganda against the regime. The court was presided by Judge Ghanbari.
The representative of the district attorney was present for a short while on this first court date.
It should be noted that in the past few months, 15 Baha'i citizens have been tried in small groups in Golestan Province.