Source: bahaicamp.com
Translation by Iran Press Watch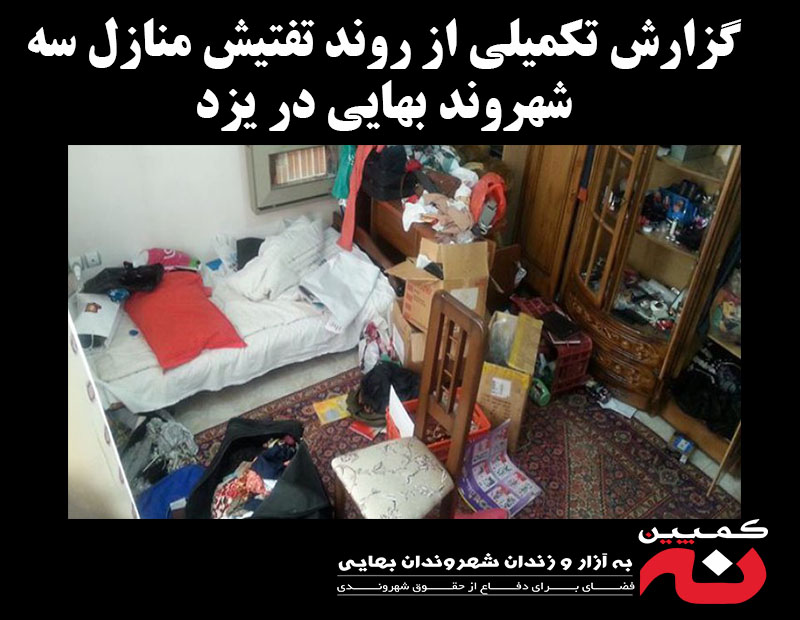 The "No to the Harassment and Imprisonment of Baha'i Citizens" campaign reports:
After three Baha'i residences in Yazd were attacked and searched by security forces, a reliable source prepared a report for the Campaign as follows:
The first citizen whose residence was searched was Mr. Sahand Zakeripour.
Around eight o'clock in the morning, five men in the guise of "postmen" knocked on Sahand's door. After opening it, Sahand recognised them as security officers because they had been in attendance at the arrest and interrogation of other Baha'i citizens, including Nasser Bagheri.
After they searched his house, Sahand was handcuffed and transferred to a security office for nearly three hours of interrogation.
During the interrogation, the security officers demanded that Sahand become their informant, an offer which he bravely rejected outright. Finally they asked him not to respond to any inquiries from websites or reporters with respect to this incident.
Sahand responded that it was not possible to say nothing to anyone and keep quiet.
They said that they knew that very soon that many people on social networks would know about the interrogation, but if anyone asked questions, he should say that it was about banal issues and that their questions were related only to simple religious matters.
The other two recent searches were conducted in one afternoon at around 12 o'clock, first at the house of Mohsen Ghaneie and then at the house of Seyyed Habib u llah Dehghan.
In all these searches, security officers confiscated mobile phones, computers, tablets, satellite devices and Baha'i literature.
Reports on these attacks have not yet been published anywhere.
In all these searches security officers disguised themselves as postmen. When they planned to search Mr. Ghaneie's house, they first called him, asking for his address in order to deliver a package.