Source: bahaicamp.com
Translation by Iran Press Watch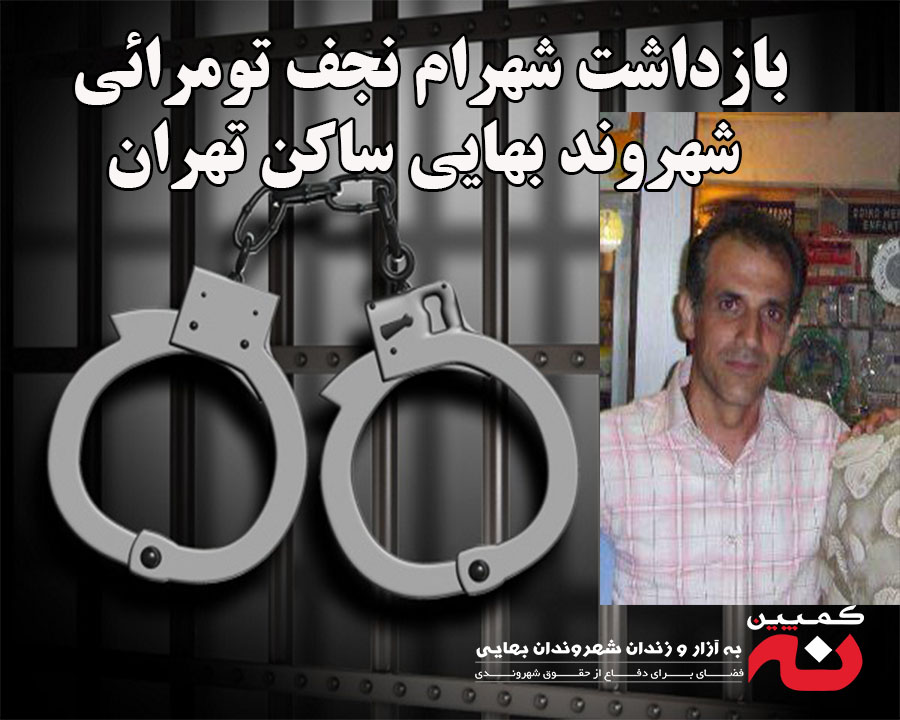 Based on a report by the Baha'i News Agency and informed sources, Shahram Najaf Tomarai – a Baha'i citizen residing in Tehran – was arrested this morning.
Based on news from informed sources, one of the former members of the Baha'i Khademin ("Servants") Committee of Tehran's District 7, named Shahram Najaf Tomarai, has been arrested by security agents and transferred to Evin Prison.
This informed source added: "Security agents came to this Baha'i citizen's home early in the morning and enticed him to leave his home by telling him they had hit his parked car and were going to pay him for the damages. As soon as he left his home, they transferred him to Evin Prison, and there has been no news of him until now."
After the arrest of this Baha'i citizen in Tehran, seven agents inspected his home.
Within the past several days more than 17 Baha'i citizens have been arrested by security forces in the cities of Esfahan, Tehran and Mashhad. Seven of them have been released after posting bail.