Translation by Iran Press Watch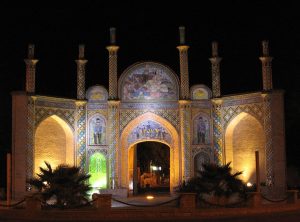 The head of the Education Ministry in Semnan province announced that 98% of the population of Semnan is literate, and that the province of Semnan ranks first in terms of literacy in the whole country.
ISNA News agency wrote: Mr. Mohammad Reza Jahan, the head of the Education Ministry in Semnan province, added that the illiteracy rate stands at 1.8% in Semnan, which is about three thousand two hundred people, including the disabled and foreign nationals.
He was sincere enough  to mention that, even in 1977 (two years before the Islamic revolution) more than 68% of the population of Semnan province was literate, while the average literacy of the whole of the country was 48.7%. At present pre-school covers 85% of school age children in Semnan province.
No doubt the Islamic Republic is rather elusive in revealing the fact that before the revolution, in many parts of Semnan province, especially in areas known as "Shahmirzad", Baha'is played a vital, lustrous role in investment in agriculture, industry, school building and the advancement of literacy among the local population.
Let's make no mistake: as a News outlet, their (Bahai's) religious beliefs are not relevant to us, but our aim is solely to mention the obvious and state the facts.