Source: BahaiNews1
Translation by Iran Press Watch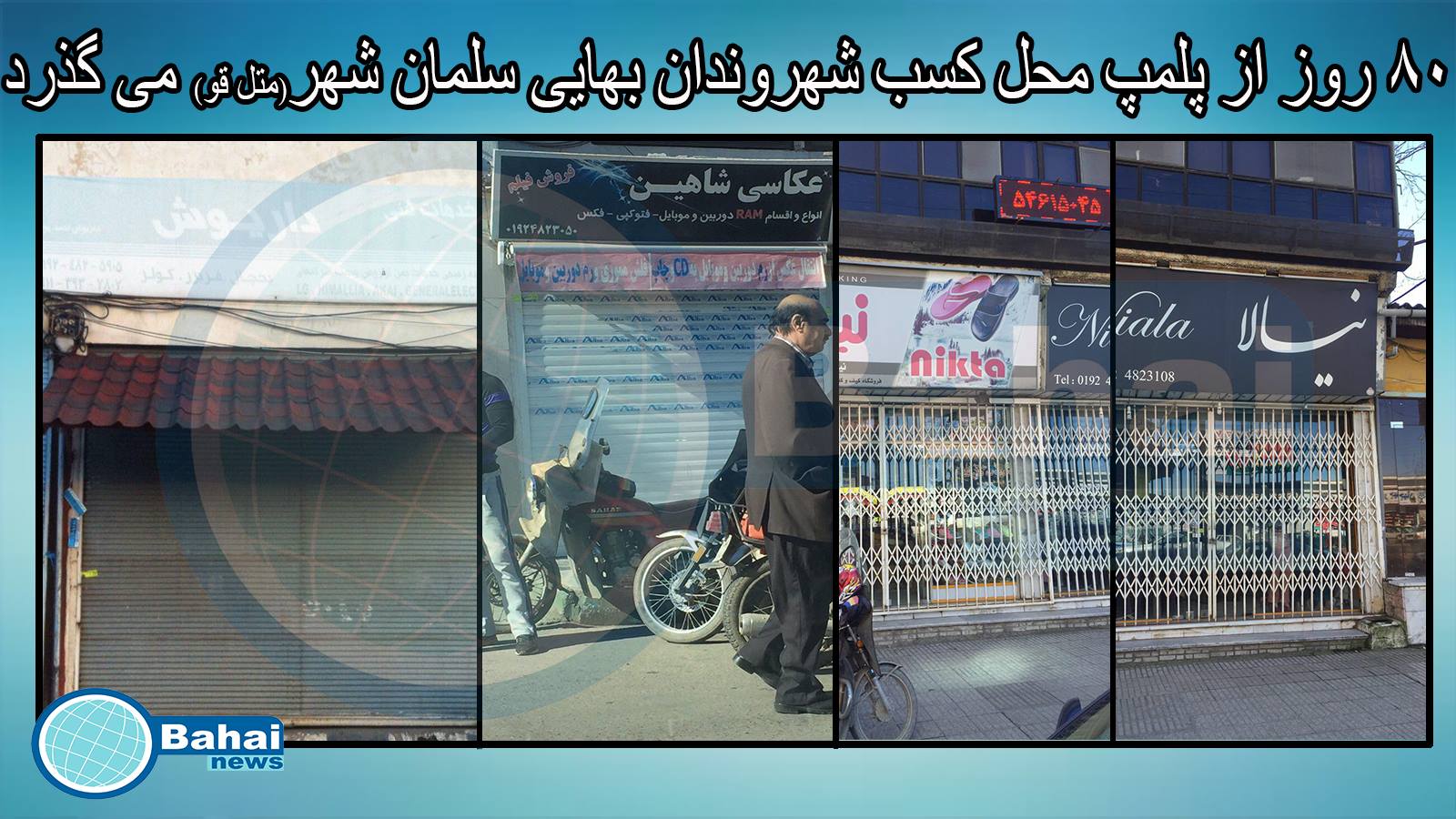 According to a "BahaiNews" report based on reliable sources, eighty days have passed since the closure of four business places owned by Baha'i citizens, who have not been permitted to resume their businesses.
Based on the same news source, in a series of closures of Baha'i citizens' businesses throughout various provinces, since the 14th of November 2015 four business locations of Baha'is in Salman-shahr (Motel Ghoo area) have been closed. The City Properties Office (Amaken) in that city exerted pressure by asking these Baha'is to follow practices which were not stipulated in the by-laws of the relevant provisions. As a result of their refusal to sign these illegal agreements, their four shops have been closed.
Reliable sources indicate that "in the document it stated that any time these Baha'is would like to close their shops, they would have to do so with the prior approval of this Office."
These four Baha'i citizens are Farhad Shaheedi, Farshad Shaheedi, Azizullah Azamian and Daryoush Ahmadpour, who are the proprietors of a clothes shop, a shoe and handbag shop, a photo studio and a repair workshop for air conditioners and refrigerators respectively.
On numerous occasions during the past few years, in cities including Sari, Qaemshahr and Tonekabon in Mazandaran, and throughout many provinces, several places of business belonging to Baha'is faced closure by this government establishment, the City Properties Office.
"BahaiNews" has reported the reason for this closure of Baha'i-owned business by the government on previous occasions. The reason is that law enforcement agencies were against Baha'is closing their businesses during Baha'i religious holidays. Since they were not willing to keep their businesses open during those days, the Baha'i owners repeatedly witnessed the closure of their shops immediately after their religious holidays ‒ in some cases arrests were also made.
Based on the country's Basic Labor Law, shop owners with business permits are legitimately allowed to close their shops for fifteen days in a year, provided they inform the City Properties Office fifteen days prior to their action.
_____
1. "BahaiNews" is an independent non-Bahá'í initiative and is not affiliated with any Baha'i institutions.