Source: bahaicamp.com
Translation by Iran Press Watch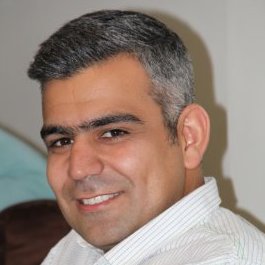 Soroush Shadabi, a Baha'i from Karaj, near Tehran, was arrested on March 11, and his business was shut down. This follows the arrest of three young Baha'is who had been prevented from pursuing higher education, on March 8, in Tehran and Karaj; the new arrest is assumed to be related.
According to the reports from the NO to the Harassment and Imprisonment of Baha'is in Iran Campaign, three young Baha'i residents of Tehran and Karaj were arrested separately on March 8, 2016, and were transferred to an unknown location after their homes were searched.
Previously, in 2014, these three Baha'is had passed the Nationwide University Entrance Exam, buthad been denied higher education due to their religious beliefs and a false charge of having an "insufficient file".
After this incident they filed a complaint. In their petition to the "Bureau of Administration" court, they referred to items 19, 22, and 3 of the Iranian Constitution, and appealed for their right to pursue higher education; however, their petition was denied.