Source: en.iranwire.com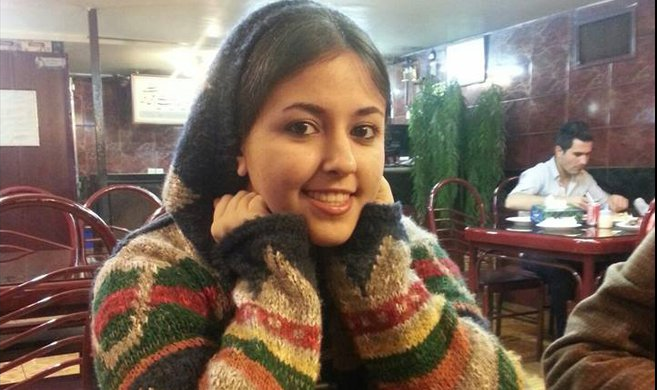 Around 9 am the doorbell rings. The picture of a man in police uniform is on the intercom screen. "Open the door," says the man. "I am from the police." They open the door but he is not alone. Six men, along with two women wearing black chadors, enter the house. They have come to this house in Mehr Shahr, Karaj, to arrest Rouhie Safajoo, a 20 year-old member of Iran's Baha'i minority.
On the same day, Tuesday March 8, three other young Baha'is— Sarmad Shadabi, Tara Houshmand and Behzad Zabihi—have also been arrested. Their crime is that they have published their grievances online, and have written about their frustrated efforts to receive a university education.
After the 1979 Islamic Revolution in Iran, authorities banned Baha'is from studying at universities. Nevertheless, many Baha'is participate in university entrance exams every year. Those who pass the exams are either prevented from registering at university, or are expelled afterwards.
The four Baha'is arrested on March 8 took part in the 2015 Iranian Universities' Entrance Exams, but authorities refused to release their results. The four sought to redress the matter through official channels. They appealed to the National Testing Organization that runs the exams, and to the Ministry of Science. They filed complaints with the Supreme Administrative Court and the parliament's Article 90 Committee, which pursues constitutional issues. They had no success. They then wrote their stories on social networks. Now they are under arrest, and their families have not been allowed to visit them.
"They demanded their rights and used peaceful methods to get them," says Maryam Safajoo, Rouhie's sister. "But [the authorities] have no tolerance for peaceful methods and letters of grievance."
Maryam Safajoo does not live in Iran, but her family told her the details of her sister's arrest. "My mother said that they searched the whole house," she says. "They searched everybody's belongings and confiscated every book and CD in the house. One of them was filming everything. They got the passwords to Rouhie's Facebook and Instagram accounts right there. My father was at work and they would not allow her to call him. The home phone constantly rang and it showed my father's work number, but they did not let my mother answer."
"The women rummaged through Rouhie's room, and the men searched other rooms. They even inspected an album of pictures belonging to Rouhie. Rouhie objected and said that she did not like them looking at her pictures. 'At least give it to one of the ladies to look at,' she told them. They answered, 'You never wear hijab so what difference does it make to you?'"
Authorities in the Islamic Republic call the Baha'i faith a "heretic sect." According to Rouhie's mother, when the agents found certain pictures in the album, they would say "this is the ringleader of the heretic sect," emphasizing "heretic" to insult them.
"So that the Neighbors Would not See"
When the agents took Safajoo and her possessions away, they asked her mother to open the door to the parking garage. They wanted to load their car there, they said, "so that the neighbors would not see." When she asked them why the neighbors should not see what was going on, they answered, "we are taking away your daughter and you would lose face." She answered, "All neighbors know us and we would not lose face because of such things. You do what you have to do but I am not going to open the door to the parking."
Rouhie has been able to call her family only once, five days after her arrest. They still do not know in which ward of Evin Prison she is detained. Every day, Maryam says, they go the prosecutor's office at Evin Prison, but have received no further information.
"On the first day when they had come to arrest Rouhie," Maryam says, "My mother asked the agents on what charges they were arresting her daughter. 'Propaganda against the term 'incomplete dossier' as an excuse not to release their test results, and they expect that no one will object."
According to Maryam, authorities are now treating the Baha'is even more harshly than before. "They are more brazen now," she says. "Not only do they not let them into universities, but if somebody even persists a little, writes a letter to get justice, or complains peacefully, they either threaten him or arrest him. For example, a while ago they told a youngster in Isfahan, 'if you talk too much, we will run you over with a car.'"
She believes these are signs show that when it comes to education, the Baha'is' situation is getting more dangerous every day. Even so, they continue to protest within the law. "Baha'i youngsters know that even if they pass the entrance exams they will be rejected because of an 'incomplete dossier,'" Maryam says. "And if by chance they get into university, they can be expelled at any moment. But they do go, and when they are expelled, they protest peacefully. But they do not remain silent. They talk to legal authorities, and if the authorities do nothing, they appeal to the international community."
It is almost 7 in the morning in Iran. "I just talked to my mother," says Maryam. "They were calling a cab to go to Evin to perhaps get some news about my sister. They have been doing it for many days now, and they wait there till the evening. But they have not heard a word."
Read Rouhie Safajoo's poem "For Bashir"