Source: BahaiNews1
Translation by Iran Press Watch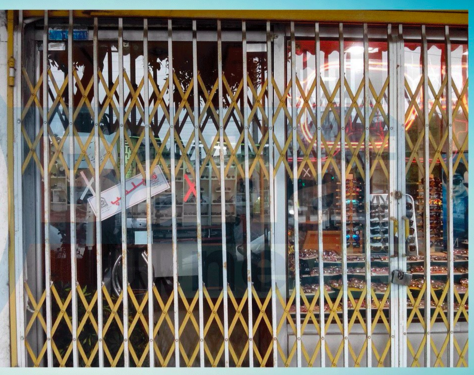 "Baha'iNews" reported the sealing of 12 businesses belonging to Baha'i citizens in Babolsar, Fereydounkenar, and Behnamir in the Province of Mazandaran on 1 May 2016.
Baha'i businesses that were sealed by the Office of Public Places officials in Babolsar and other cities are as follows:
In Babolsar:
Farshid Hekmatshoar – optical shop
Karen Momtazian – computer shop
Erfan Masoumian – clothing shop
Afshin Azadi – clothing shop
Shahin Sanaie – photography business
Mithaq Laqaie – music shop
Payman Sahandi – commercial equipment business
Borzo Motearefi – toy store
In Bahnamir:
Fayzollah Nikounezhad – bicycle shop
Ahmad Nikounezhad – household goods
In Fereydunkenar:
Babak Vedaie – optical shop
Sasan Vedaie – plumbing materials
Badi Vedaie – blacksmith shop
(other news outlets reported 13 businesses instead of 12)
According to "BahaiNews", the sealing of twelve Baha'i businesses followed the closing of a number of other businesses belonging to Baha'is in Mazandaran province during recent Baha'i holidays.
Earlier, five other Baha'i businesses in Tonekabon were sealed. They belong to: Mr. Omid Ghaderi ‒ security alarm installation service; Armin Esmailpour ‒ household goods; Ruhollah Ighani ‒ cooling systems repair shop; and Michel Esmailpour ‒ fans and air-conditioners.
According to information received by "BahaiNews", authorities in Babol also warned Bahauddin Samimi, owner of a stationary shop, and Arash Kian, who owns a security alarm system business.  They were told by Office of Public Places officials that they had until May 1 to close their businesses themselves.
"BahaiNews" earlier reported the reason for closing Baha'i businesses was the reaction of the security forces to the 9 day period of the Baha'i festival of Ridvan, which has also happened in previous years when immediately after this period Baha'i businesses were sealed and individual Baha'i citizens arrested.  According to Iran's trade and commerce bylaws, business owners have the right to close their businesses for 15 days a year, and any day over the 15 days must be reported to the Office of Public Places.
____
1. "BahaiNews" is an independent non-Bahá'í initiative and is not affiliated with any Baha'i institutions.