Source: bazdasht.com
Translation by Iran Press Watch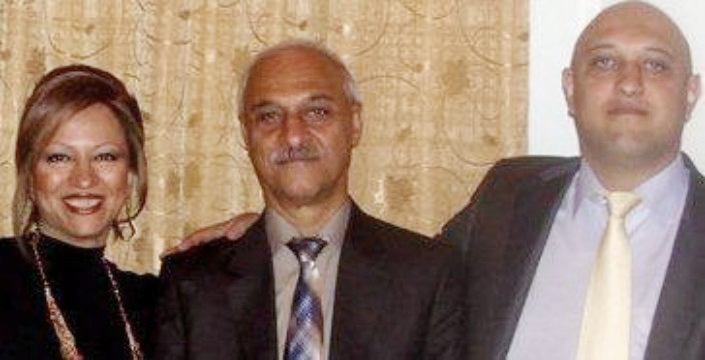 Based on a report by Bazdasht, as conveyed by HRANA, Elham Farahani is a 54-year old Baha'i citizen who is serving a four-year sentence at Evin Prison, despite illness. Concurrently, her husband and son are also serving prison sentences in the same prison because of their religious beliefs. In this report, we provide an account of the conditions of this prisoner of conscience and her family.
Elham Farahani, who was born in 1962, was arrested by agents of the Ministry of Intelligence together with her husband, Adel Naiemi, at her home in June 1992. Less than ten days later, their son, Shamim Naiemi, was also arrested, and transferred to a solitary cell in ward 209 of Evin Prison.
After two months, Mrs. Farahani and her son were temporarily released on a 100-million touman (approx. $32,400) bail. Her husband, Adel Naiemi, was transferred to Raja'i Shahr Prison in Karaj, where his brother, Afif Naiemi, has been held since April 2009.
Elham Farahani was sentenced to four years of imprisonment in a "five-minute" trial at Branch 28 of Tehran's Islamic Revolutionary Court, presided over by Judge Mogheiseh.  During the same trial, Adel Naiemi and their son Shamim were respectively sentenced to 10 years and 3 years of incarceration.
Similar to other Baha'i citizens, the charges against this family were "propaganda against the Regime", "membership in illegal groups", and "assembly and conspiracy against national security".
On Sunday, 11 May 2014, Mrs. Farahani and her son Shamim began serving their sentences. She was transferred to the women's Ward of Evin Prison. Shamim Naiemi was transferred to Raja'i Shahr Prison in Karaj, and joined his father and uncle.  Shamim is also married, and is the father of three-year-old and a nine-year-old children.
A close friend of the Naiemi family conveyed the conditions of Mrs. Farahani and her son's arrest as follows:
"Agents went to Shamim's home Saturday morning to arrest him. However, since he was not at home, they decided to return the next day to arrest him. Shamim had prepared himself to go to prison Sunday morning when the agents came to his home again, and arrested him. An hour later, a number of Shamim's family members went to the gate of Evin Prison to say goodbye to him, when an officer came and asked for Shamim's mother (Elham Farahani), and said that Shamim wanted to say goodbye to his mother. They called Mrs. Farahani (Shamim's mother) to come to Evin Prison, but when she arrived at the gate they arrested her as well, and transferred her to prison to serve her sentence."
Elham Farahani suffers from severe arthritis in her hand and neck. Recent tests have shown that she is also in danger of being afflicted by lumbar disc disease. Despite this, judicial and Evin Prison authorities prevent her from going under constant specialist care in clinics outside prison.