Source: BahaiNews1
Translation by Iran Press Watch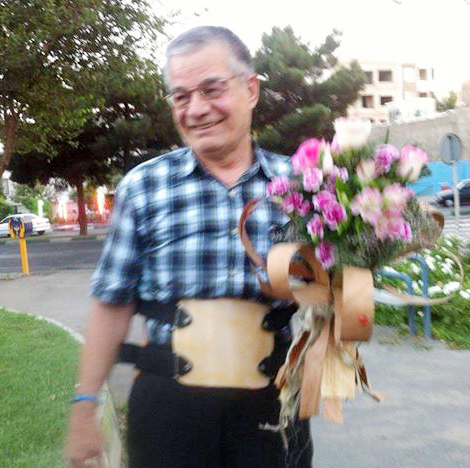 According to "BahaiNews", Fouad Moghaddam, a Baha'i resident of Isfahan, came home for two months' leave, which may be extended, and his conviction was suspended.
According to a "BahaiNews" report, Dr. Fouad Moghaddam, one of the individuals responsible for the Baha'i Institute of Higher Education (BIHE ‒ the Iranian Baha'i online university) in Isfahan, after he left the Raja'i Shahr Prison for a furlough for medical treatment, with a moratorium on his sentence.
Fouad Moghaddam, one of the oldest Iranian Baha'i prisoners, was arrested on May 22 2011, at the same time that there was a massive raid on Baha'is involved in BIHE. After 35 days, he was released on bail from Evin prison; then in the winter of 2012 he was transferred to Raja'i Shahr prison to serve his sentence, where he faced multiple health issues, and was eventually transported to the hospital.
According to a "BahaiNews" report, Fouad Moghaddam has heart problems and high blood sugar above normal limits; due to rough conditions at the prison, he also suffered from arthritis and back pain.
He left Raja'i Shahr prison just a few months ago. He had requested leave for medical treatment from the appropriate authorities, but his request for leave had previously been denied.
Dr. Moghaddam's first court appearance took place on June 30 2012, at the 28th Branch of the Islamic Revolutionary Court under Judge Moghiseh, at which he was sentenced to 5 years imprisonment; this sentence was confirmed by the appeals court.
_____
1. "BahaiNews" is an independent non-Bahá'í initiative and is not affiliated with any Baha'i institutions.