Source: BahaiNews1
Translation by Iran Press Watch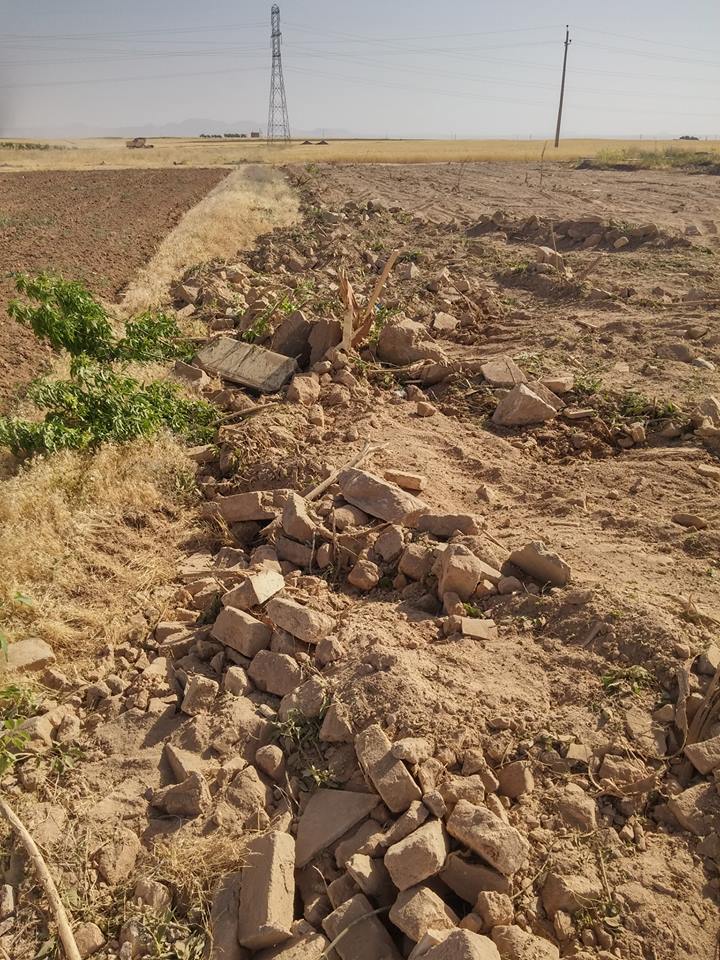 According to reports received by "BahaiNews", law enforcement agents in Kurdistan province have demolished Golestan Javeed2 (a Baha'i cemetery), cut more than 300 trees, and have also confiscated personal property from the mortuary.
According to reports, law enforcement agents have summoned a Baha'i citizen, Mr. Khaleel Eghdamiyan, to the Kurdistan Province Judiciary ‒ he is required to appear before the court in five days.
This Baha'i citizen, after visiting the provincial Department of Agricultural Jihad, realized that "all buildings and the cemetery area were demolished, and 300 twenty-year-old trees were cut down and uprooted."
According to a "BahaiNews" report in a conversation with a Baha'i citizen, "The Golestan Javeed Cemetry, which was built by the Qorveh Baha'is coin by coin, which was worth 60 to 70 million tomans (approx. $19,400-22,700), was destroyed by agents of the Islamic Government at 5 AM this morning."
The graves of nearly 30 Baha'i martyrs who were executed by the Islamic Republic have also been destroyed.
In the past, many Baha'i cemeteries, known as Golestan Javeed, have been bulldozed by authorities of the Islamic Republic.
_____
1. "BahaiNews" is an independent non-Bahá'í initiative and is not affiliated with any Baha'i institutions.
2.  Golestan Javeed means The Eternal Rose Garden in Persian.