Source: www.bazdasht.com
Translation by Iran Press Watch
August 3, 2016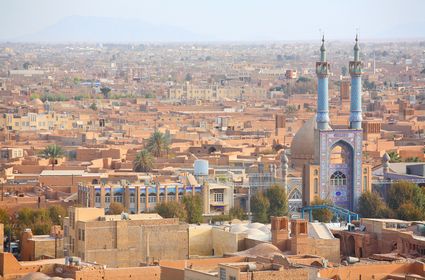 As reported by Bazdasht, last night around 10 pm a number of Ministry of Intelligence agents attacked the home of a Baha'i citizen in Yazd, having entered the house by jumping over the walls.
The residents of both levels in the building are Baha'is in Yazd. First the agents entered the home of Mr. Soheil Rohanifard, and arrested him, along with everyone in his home, including his family and others present. Subseqently, they entered the second story, and after inspecting both levels, they transferred all 17 individuals present at Mr. Rohanifard's home to the Ministry of Intelligence office, in four cars and a van.
After several hours of interrogation of Soheil Rohanifard and other Baha'is, most of them were released around 2 AM.  Ezzatollah Khorram and Soheil Rohanifard were detained for a time, but then released.
In the past few years, Intelligence agents have entered Soheil Rohanifard's home several times, inspected his home and interrogated him.
Mr. Soheil Rohanifard and Mr. Ezzatollah Khorram have both spent years in prison in the past, charged with being Baha'is.
Ezzatollah Khorram spent two years in solitary confinement in very harsh conditions in the first years after the Revolution.